Revtangen BO October 19th
Yellow-browed Warbler
Cloudy, light breeze from E-NE. Nets open 07-18. Netmeter hours approx. 4000. Playback on Chiffchaff and Blackcap through the night, and Grey Wagtail, Yellowhammer, Long-tailed Tit and Brambling during the day. 
Ringed: Grey Wagtail 1, Winter Wren 2, European Robin 17, Common Redstart 1, Song Thrush 2, Redwing 3, Blackcap 38, Yellow-browed Warbler 1, Chiffchaff 2, Goldcrest 1, Great Tit 1, Coal Tit 1, Blue Tit 37, Long-tailed Tit 25, Tree Sparrow 4, House Sparrow 1, Chaffinch 1, Brambling 1, Greenfinch 3, Mealy Redpoll 2, Yellowhammer 24. Total = 168.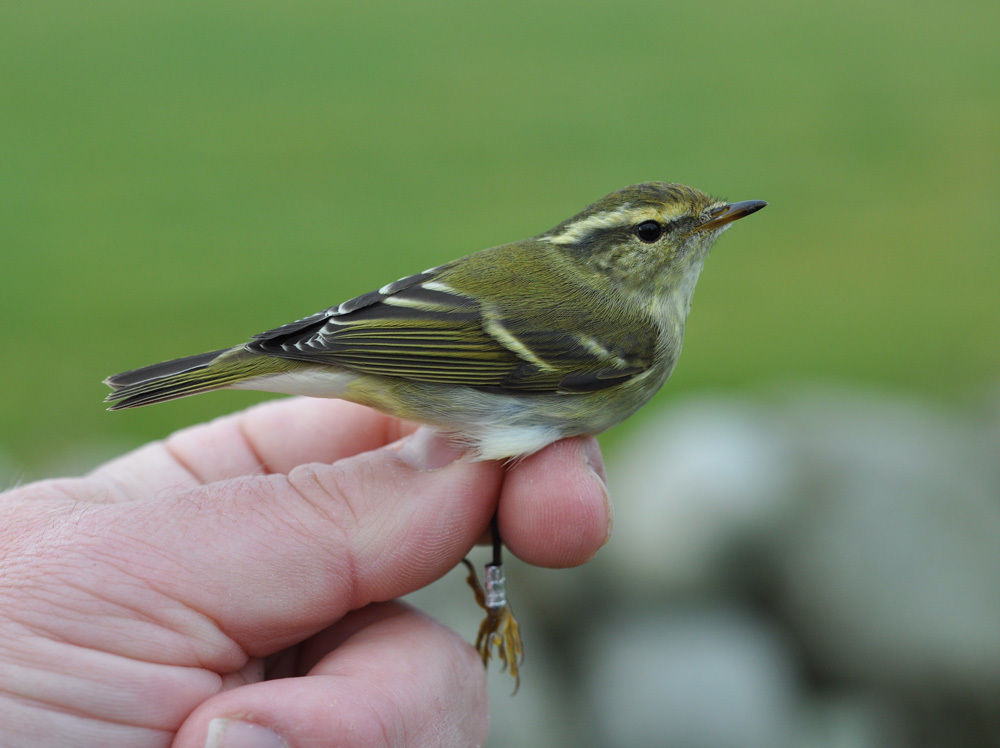 This rather late Yellow-browed Warbler was the 9th ringed this autumn. Gulbrynsanger.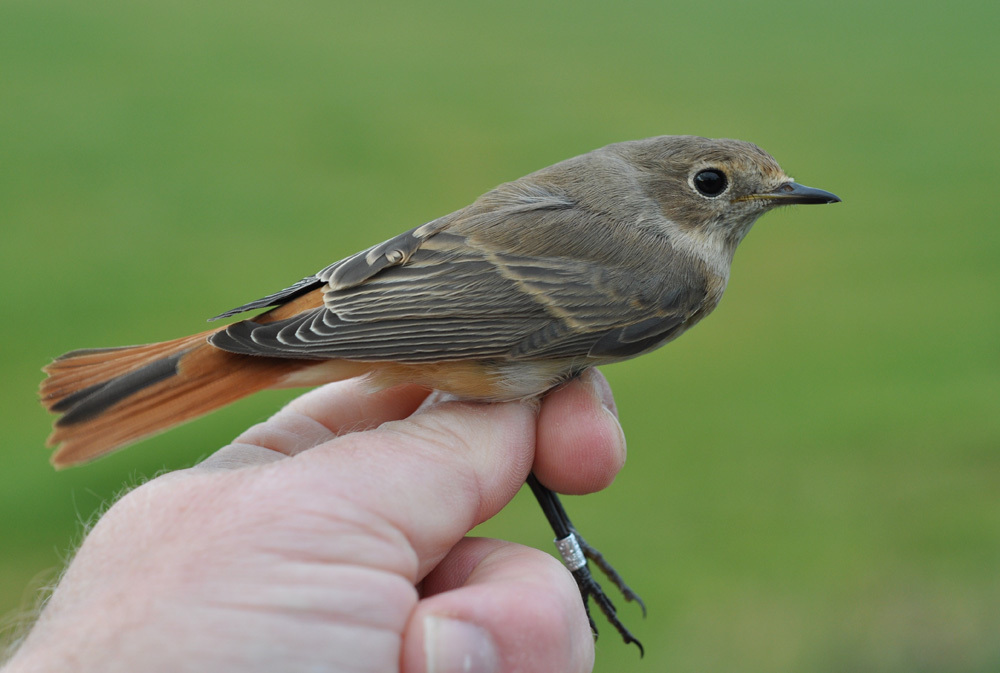 Female Common Redstart. Rødstjert hunn.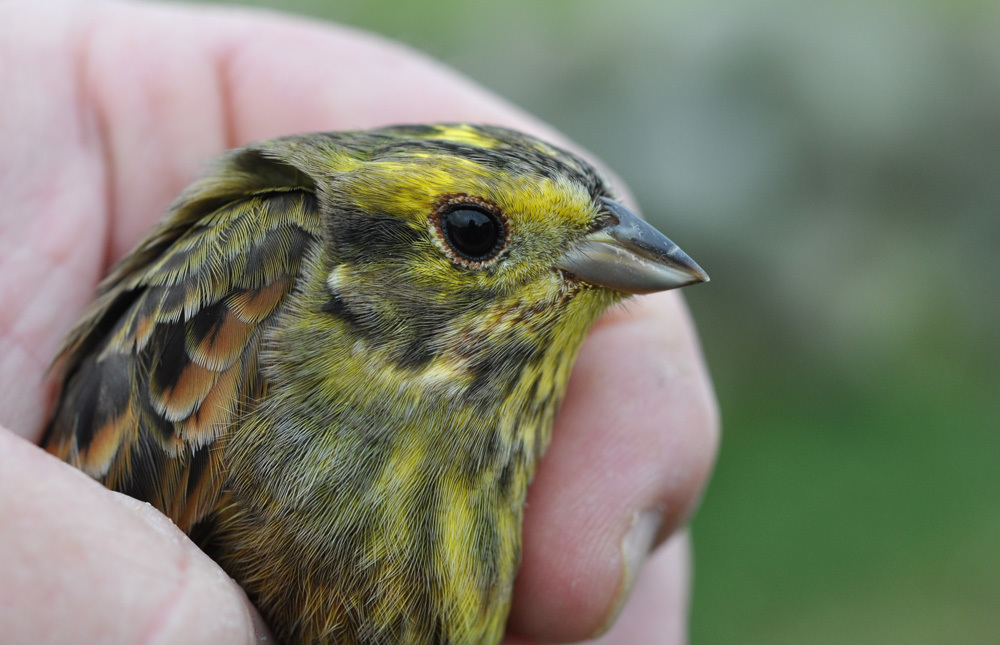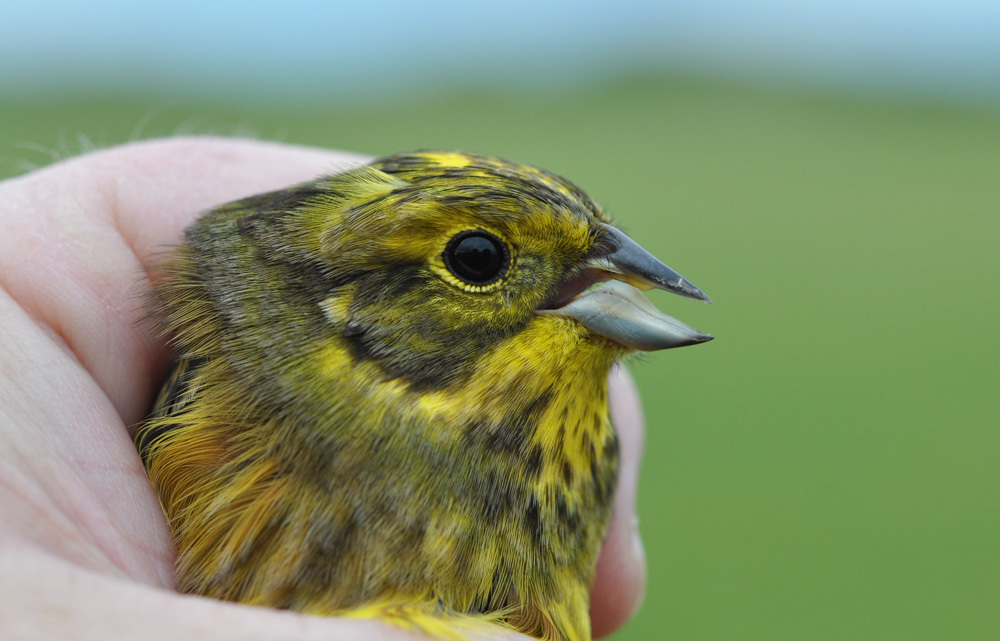 Two first-year male Yellowhammers. The top bird has a chestnut eye-ring and an incomplete chestnut malar stripe. To 1K gulspurvhanner, den øvereste med kastanjebrun øyering og underskjeggstripe. 
Haavard Husebö, Alf Tore Mjös and Njaal Sölvberg.