Revtangen OS July 18th
The first two Green Sandpipers of the season were ringed today
Most nets open 09-14.30. Playback on Green Sandpiper. 
Ringed: Green Sandpiper 2, Eurasian Collared Dove 1, Barn Swallow 1, Willow Warbler 3, Chiffchaff 1, Great Tit 5, Common Starling 2, House Sparrow 1, Chaffinch 1, Common Linnet 2. Total = 19. Also 4 controls.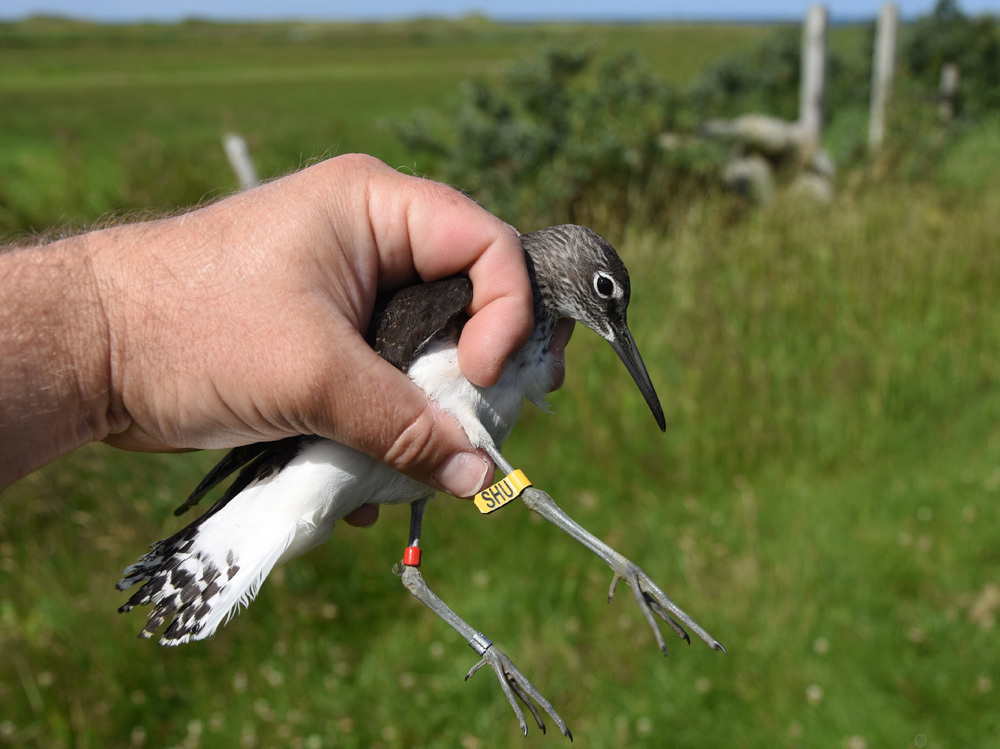 The ponds we created in 2015-2016 are part of an effort to trap Green Sandpiper and Grey Wagtail. The first two Green Sandpipers of the season were ringed today. They are colourringed with a red marker on the left tibia and a yellow flag with a 3-letter inscription on the right tibia. Skogsnipe.
Alf Tore Mjös