Revtangen BO September 8th
ESE turning more towards south later. A bit too windy for some nets in the south of the trapping area. Playback on Garden Warbler and Barred Warbler through the night landet a few warblers in the garden around dawn. Nets open 06.30-13.30, netmeter hours approx. 2500. Up to 9 walk-in traps at Revtangen 16.30-20.30.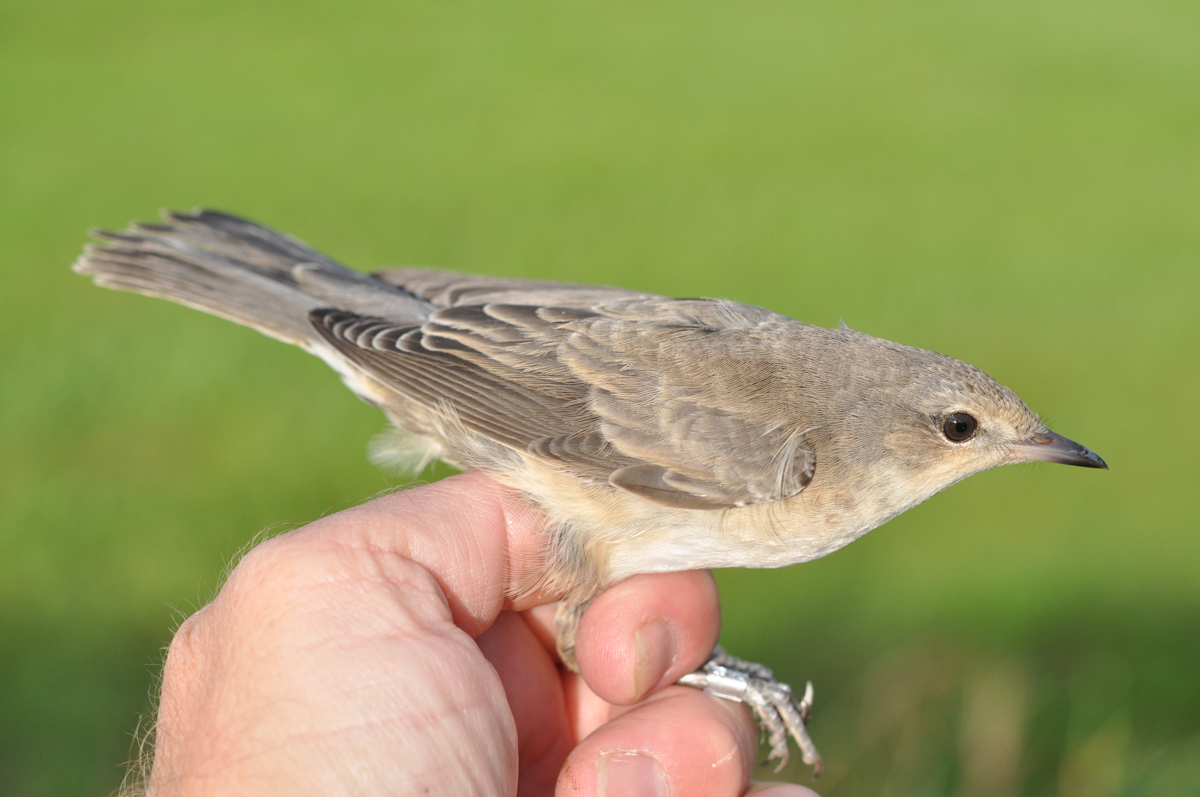 A record 4 Barred Warblers were trapped and ringed at Revtangen today. Numbers i Norway this autumn seems to be the highest for at least 10 years. Hauksanger 1K.

Ringed: Dunlin 98, Curlew Sandpiper 2, Sanderling 1, Red Knot 4, Turnstone 1, Bar-tailed Godwit 9, Common Redshank 2, Barn Swallow 2, Tree Pipit 1, Meadow Pipit 2, Northern Wheatear 1, European Robin 3, Garden Warbler 12, BARRED WARBLER 4, Lesser Whitethroat 1, Blackcap 6, Willow Warbler 3, Pied Flycatcher 1, Spotted Flycatcher 1, Coal Tit 12, House Sparrow 1, Tree Sparrow 1, Chaffinch 1, Greenfinch 1, Eurasian Siskin 4, Lesser Redpoll 1. Total = 175.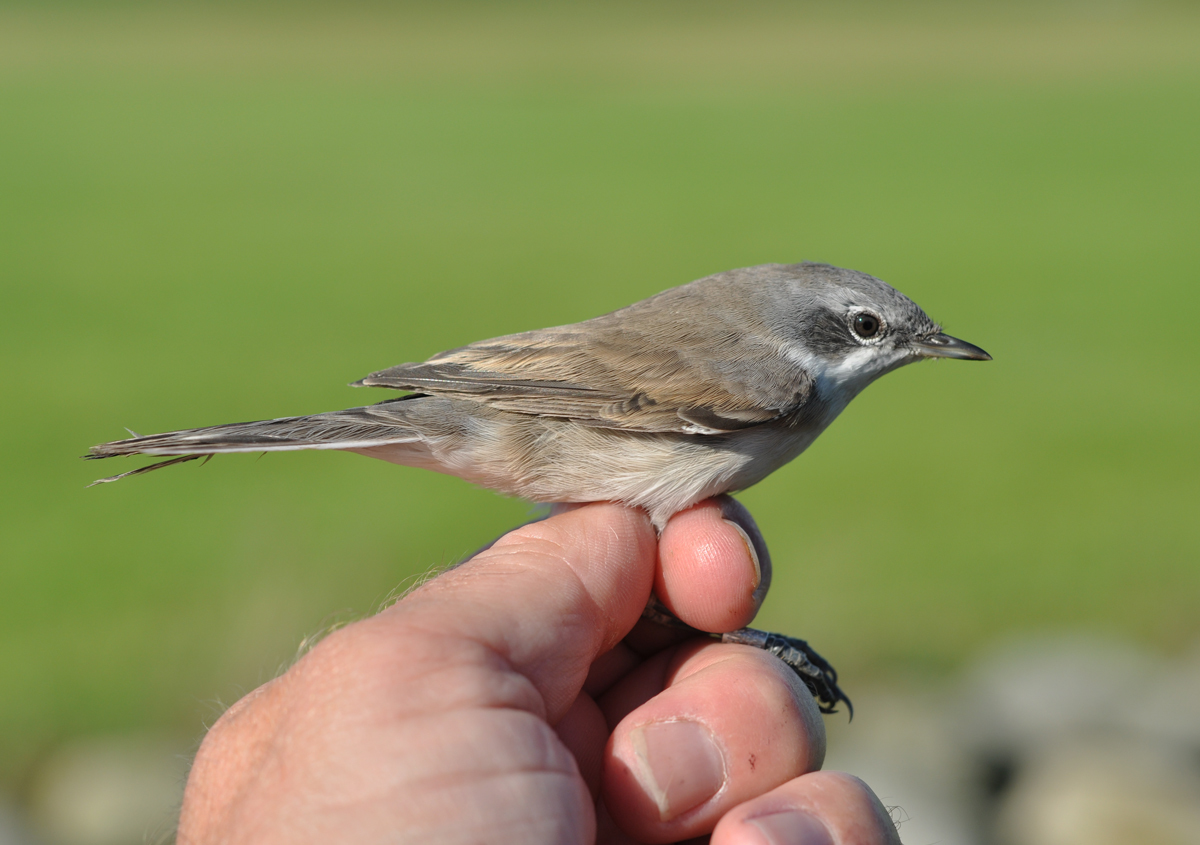 Lesser Whitethroats have been few and far between, we've actually caught more Barred Warblers....Therefore this 1 cy was welcome. Møller 1K.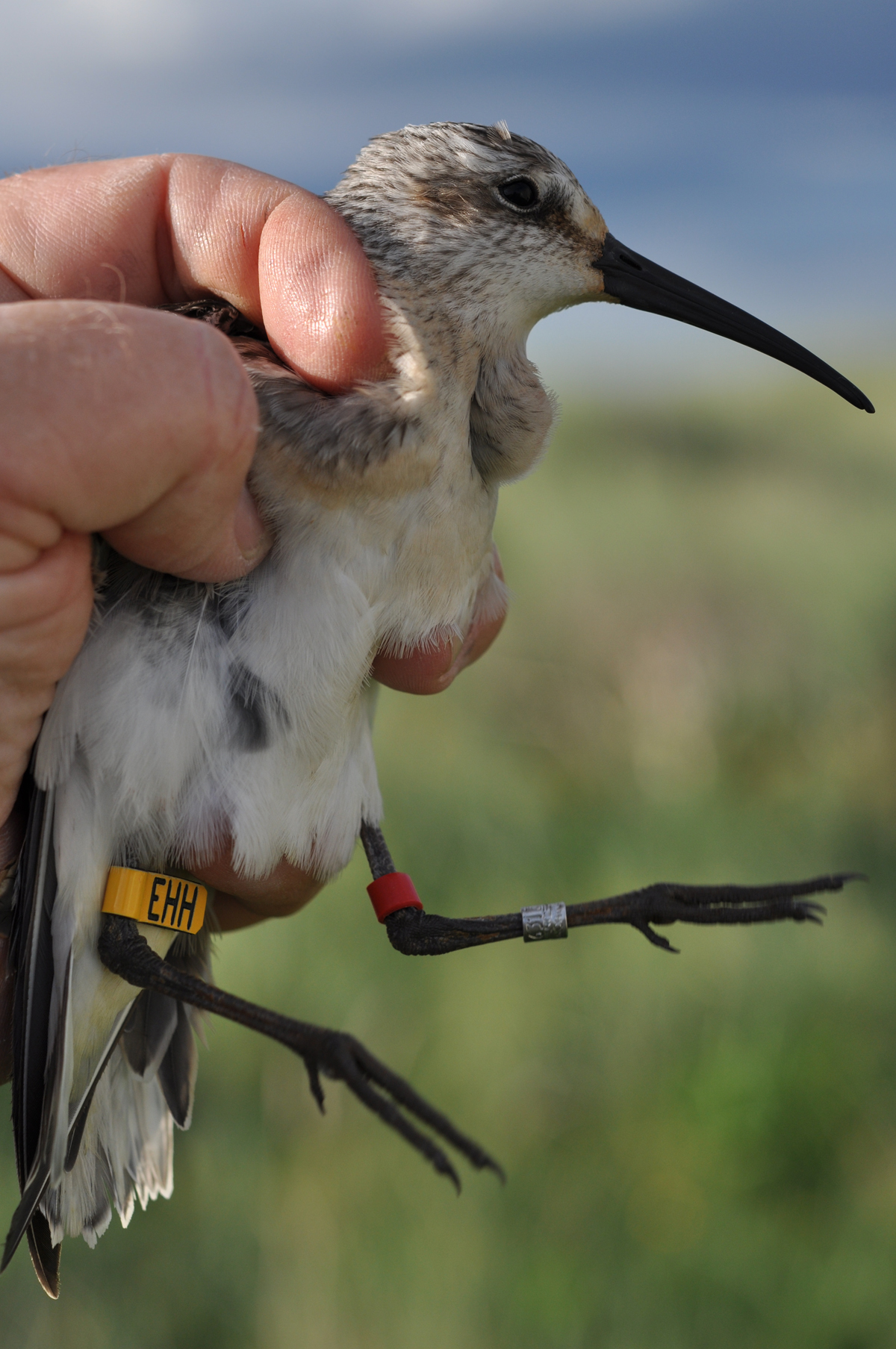 Curlew Sandpipers in Norway are ringed with yellow flags and a red marker. Tundrasnipe 1K.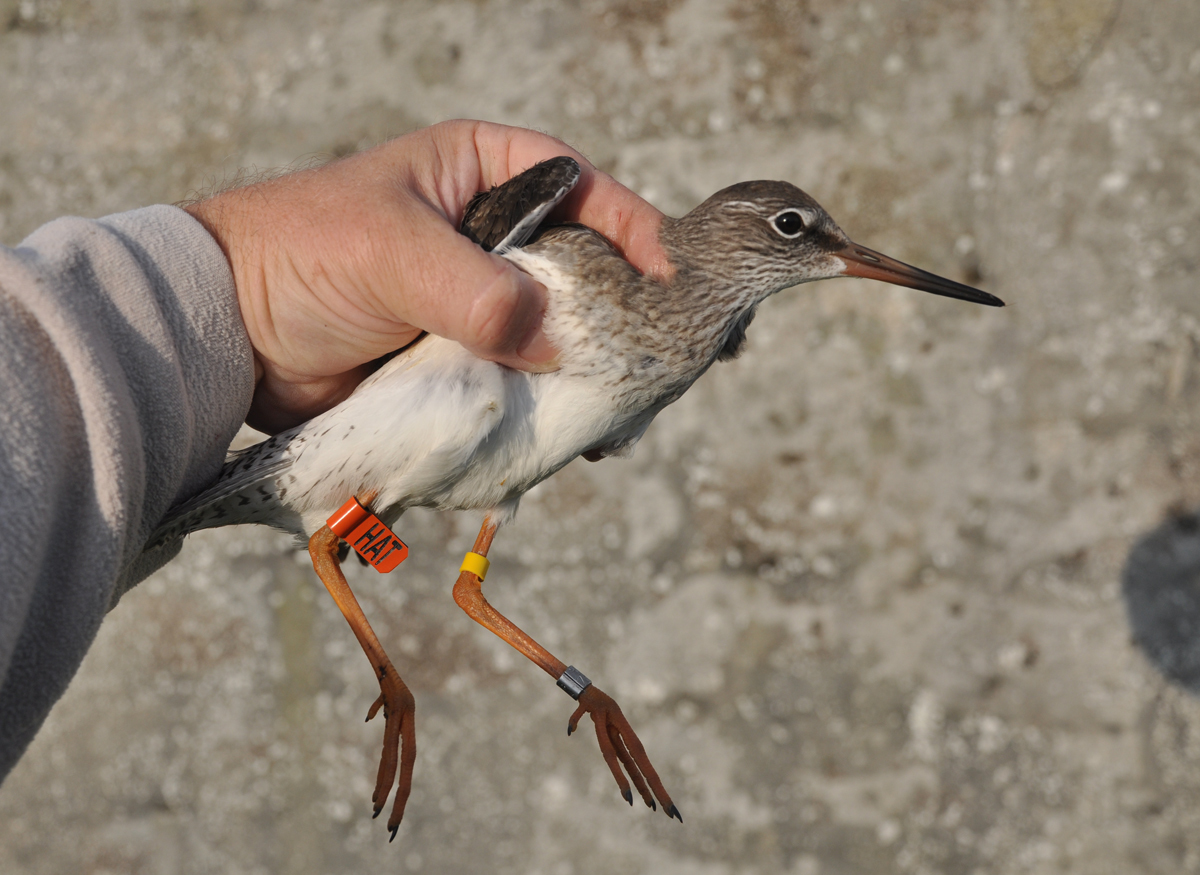 Common Redshanks in Norway are ringed with an orange flag and a yellow marker. Rødstilk 1K.