Revtangen BO June 25th
Collared Dove juvenile
Not the best conditions for trapping lately, some very wet or very windy days. Today was calm with little wind, though increasing from the NW during the day. Mostly cloudy but the sun was out at times. Most nets open 10-20, netmeter hours approx. 2200. 
Ringed: Wood Pigeon 1, Collared Dove 7, Barn Swallow 1, Meadow Pipit 1, Common Starling 5, Tree Sparrow 4, House Sparrow 38, European Greenfinch 2, Lesser Redpoll 6. Total = 65. Also 22 controls. The first juveniles of Meadow Pipit and Lesser Redpoll were trapped. 
Ringmerket: Ringdue 1, tyrkerdue 7, låvesvale 1, heipiplerke 1, stær 5, pilfink 4, gråspurv 38, grønnfink 2, brunsisik 6. Total = 65. Også 22 kontroller.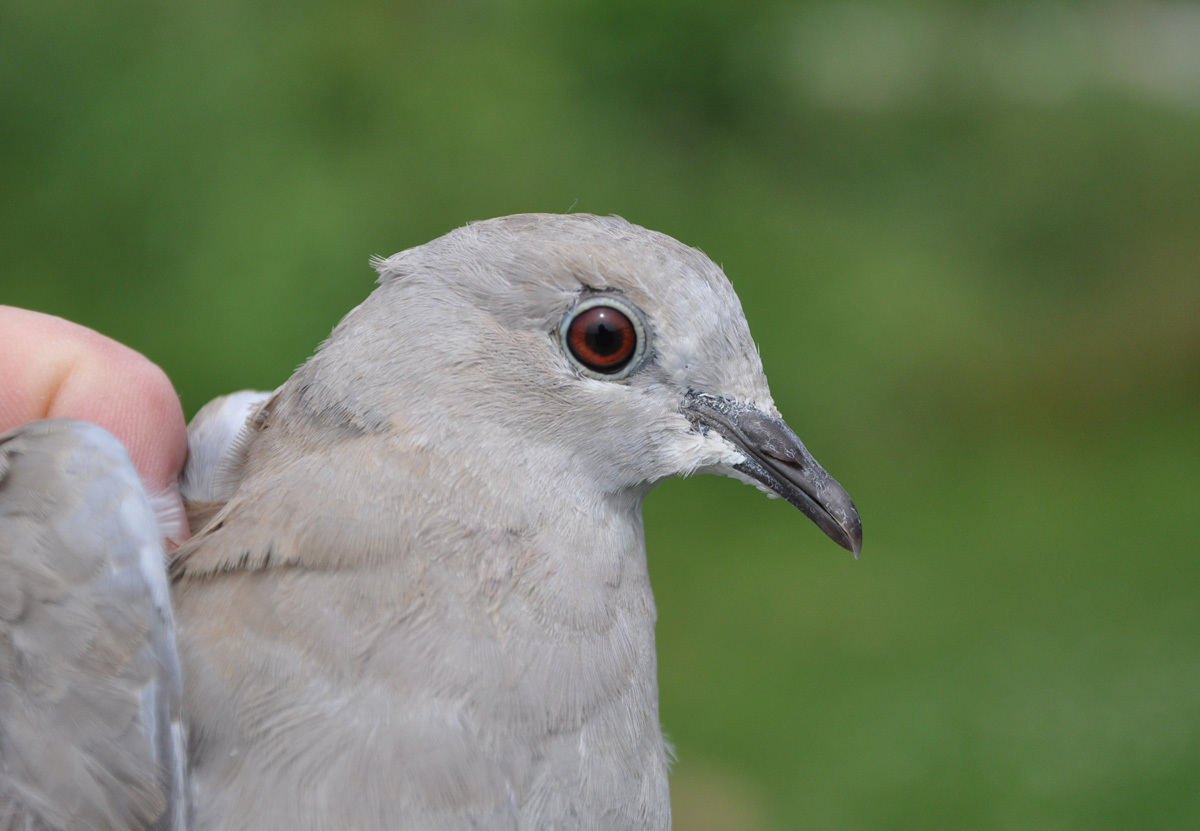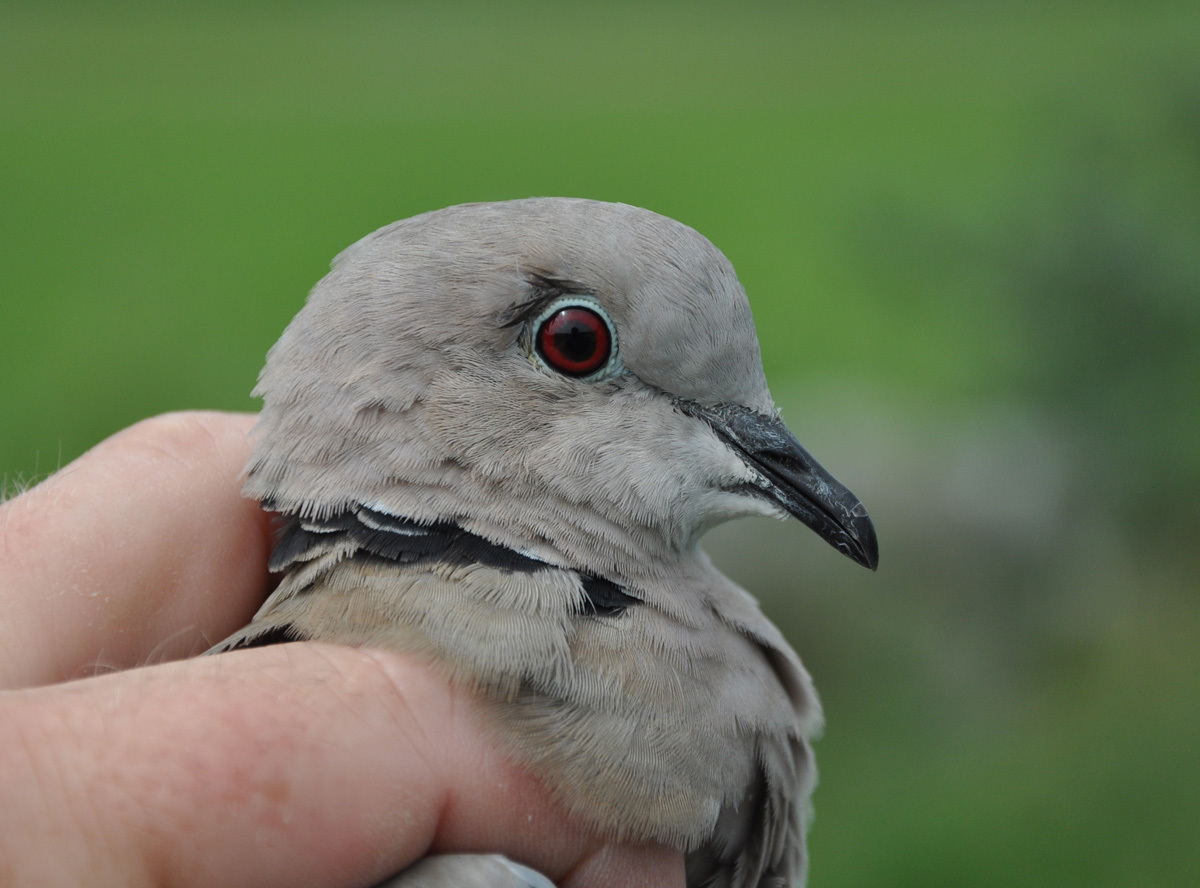 Collared Dove juvenile (top) and adult (lower). Tyrkerdue juvenil (øverst) og adult (under). 
Alf Tore Mjös. Two visitors.