Revtangen BO October 7th
Finally a day with light easterlies in the morning, and great conditions for trapping and ringing! Tried playback on Tengmalm's and Pygmy Owl from 01-dawn, and 3 Tengmalm's Owl were trapped. A Long-eared Owl narrowly escaped our grasping hands. Playback on Redwing and Song Thrush around dawn, later on Grey Wagtail, European Goldfinch and Olive-backed Pipit. Nets open from dawn to around 15, netmeter hours approx. 2900.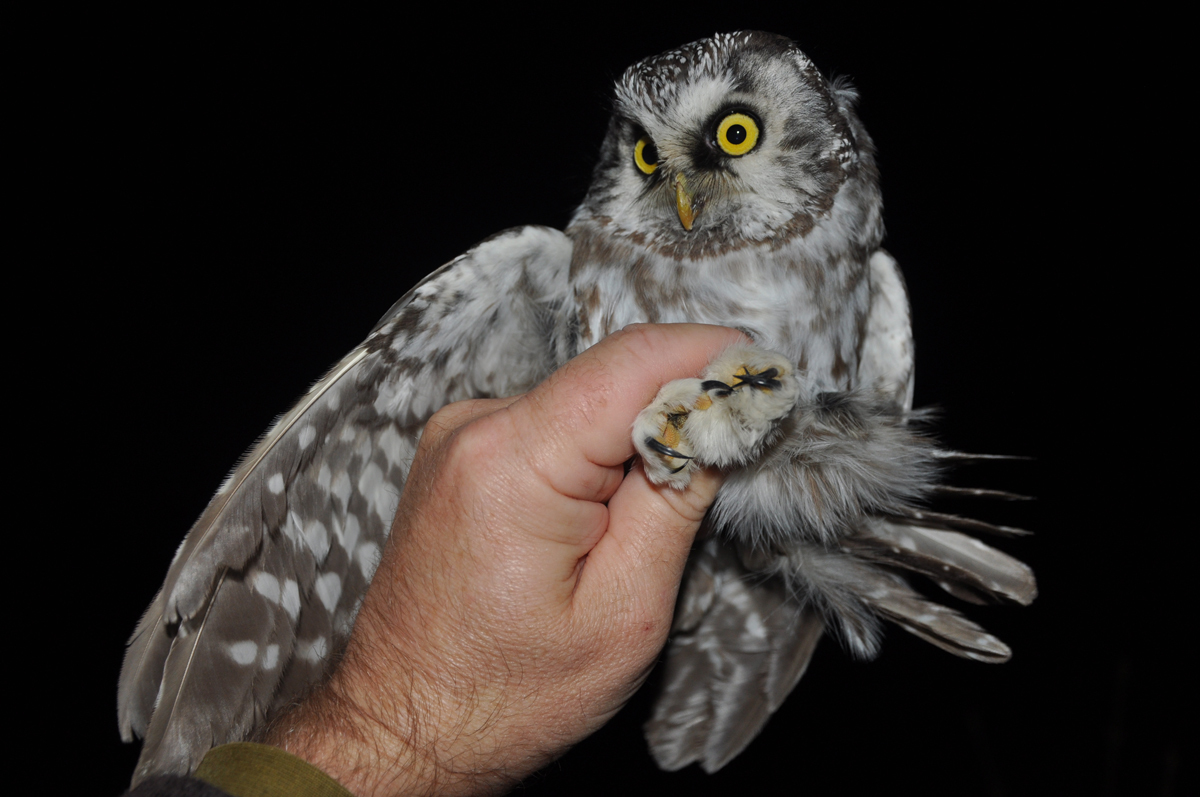 Tengmalm's Owl. Perleugle

Ringed: TENGMALM'S OWL 3, Grey Wagtail 6, OLIVE-BACKED PIPIT 2, Winter Wren 34, European Robin 3, Song Thrush 9, Redwing 37, Common Blackbird 12, Blackcap 2, Chiffchaff 1, Goldcrest 28, Blue Tit 45, Great Tit 2, Coal Tit 1, House Sparrow 7, Tree Sparrow 4, Chaffinch 3, Brambling 23, Greenfinch 22, Eurasian Siskin 24, Lesser Redpoll 4, Mealy Redpoll 2, European Goldfinch 5, COMMON ROSEFINCH 1, Reed Bunting 2, Yellowhammer 2. Total = 284. Also 5 controls, including single Blue Tit and Great Tit not from Revtangen.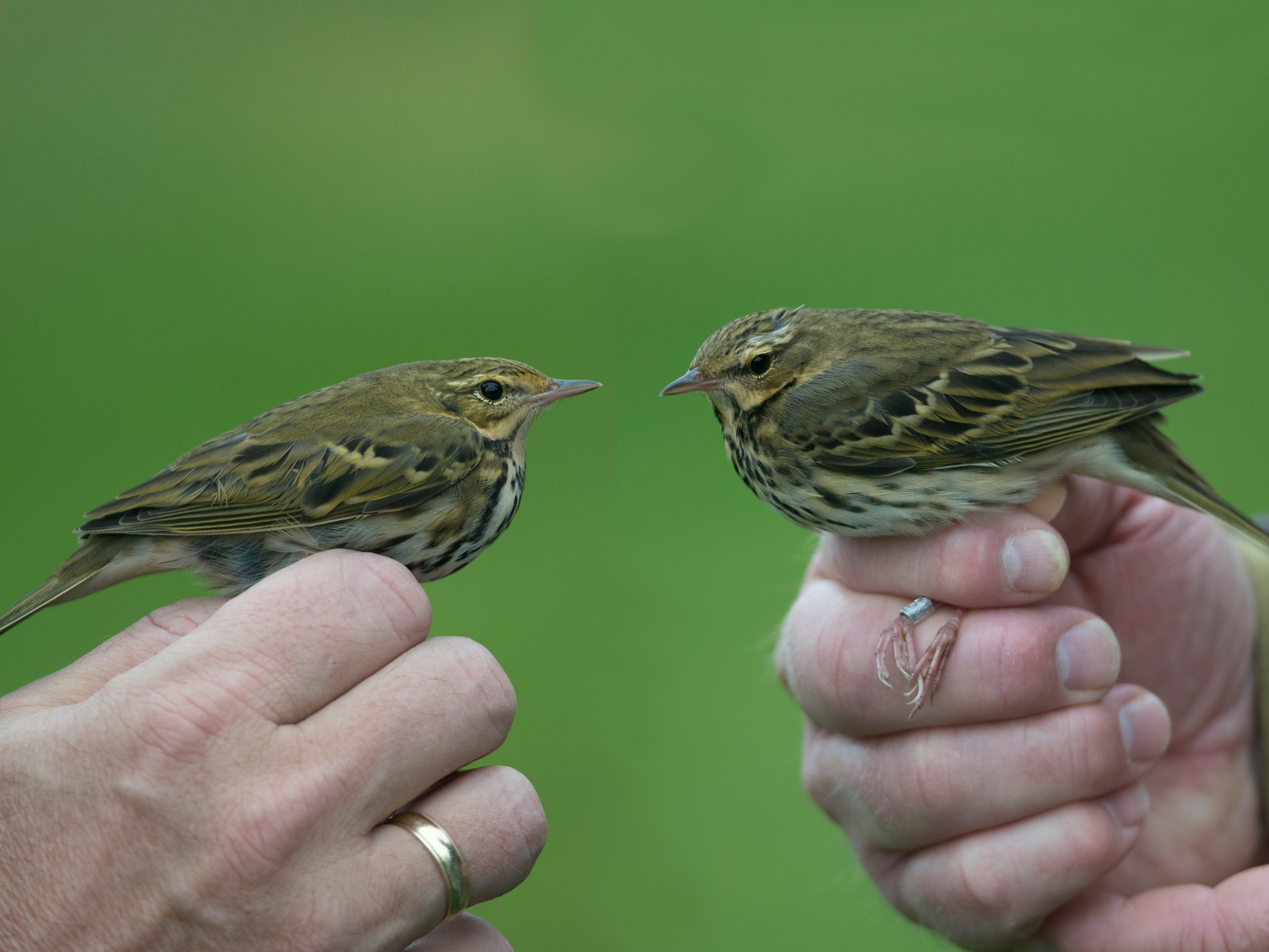 These two Olive-backed Pipits were attracted by playback. Sibirpiplerker.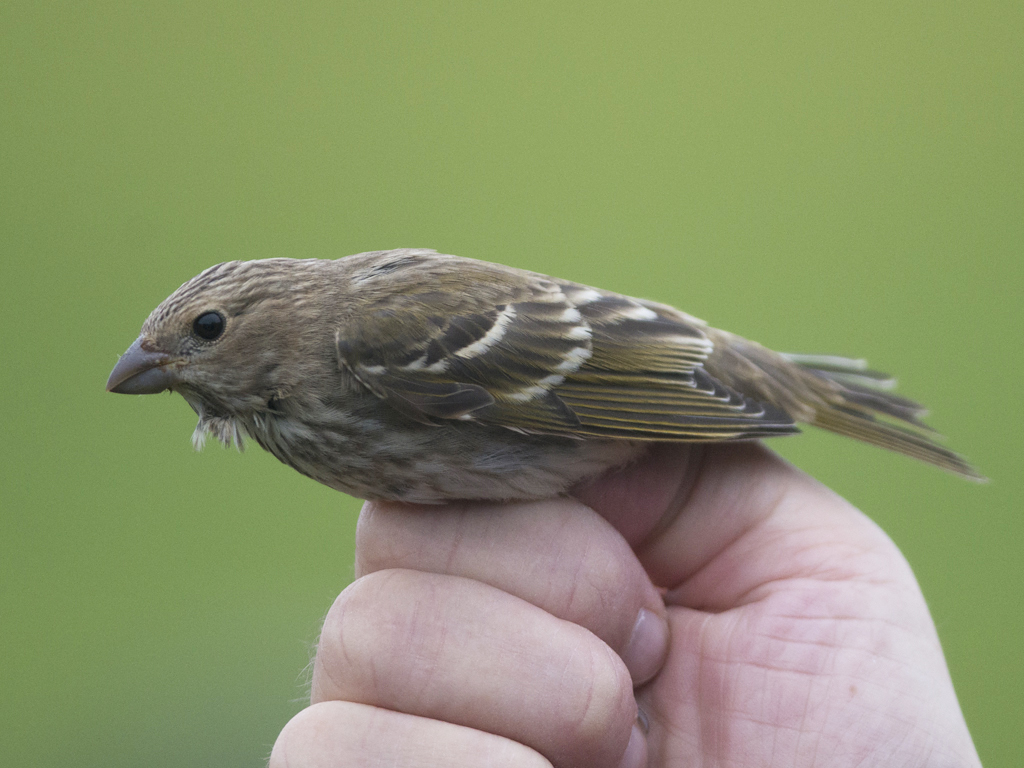 The 4th Common Rosefinch of the autumn was trapped today. Rosenfink 1K.

Arild Breistøl, Alf Tore Mjös and Morten Stokke. 5 visitors.