Second half of March
The weather has been on-and-off as usual for March, too windy most of the time and no favourable easterlies. Ringing was carried out at 7 dates between 18th and 31st, with a total of 111 birds ringed. 62 of these were Common Blackbirds, and notable arrivals of blackbirds were logged on the 23rd, 27th and 31st. The latter date also brought the highlight of the spring so far, with a long awaited CETTI'S WARBLER. Unfortunately due to Covid 19 restrictions the Cetti's Warbler was released without any further arrangements for visiting birders.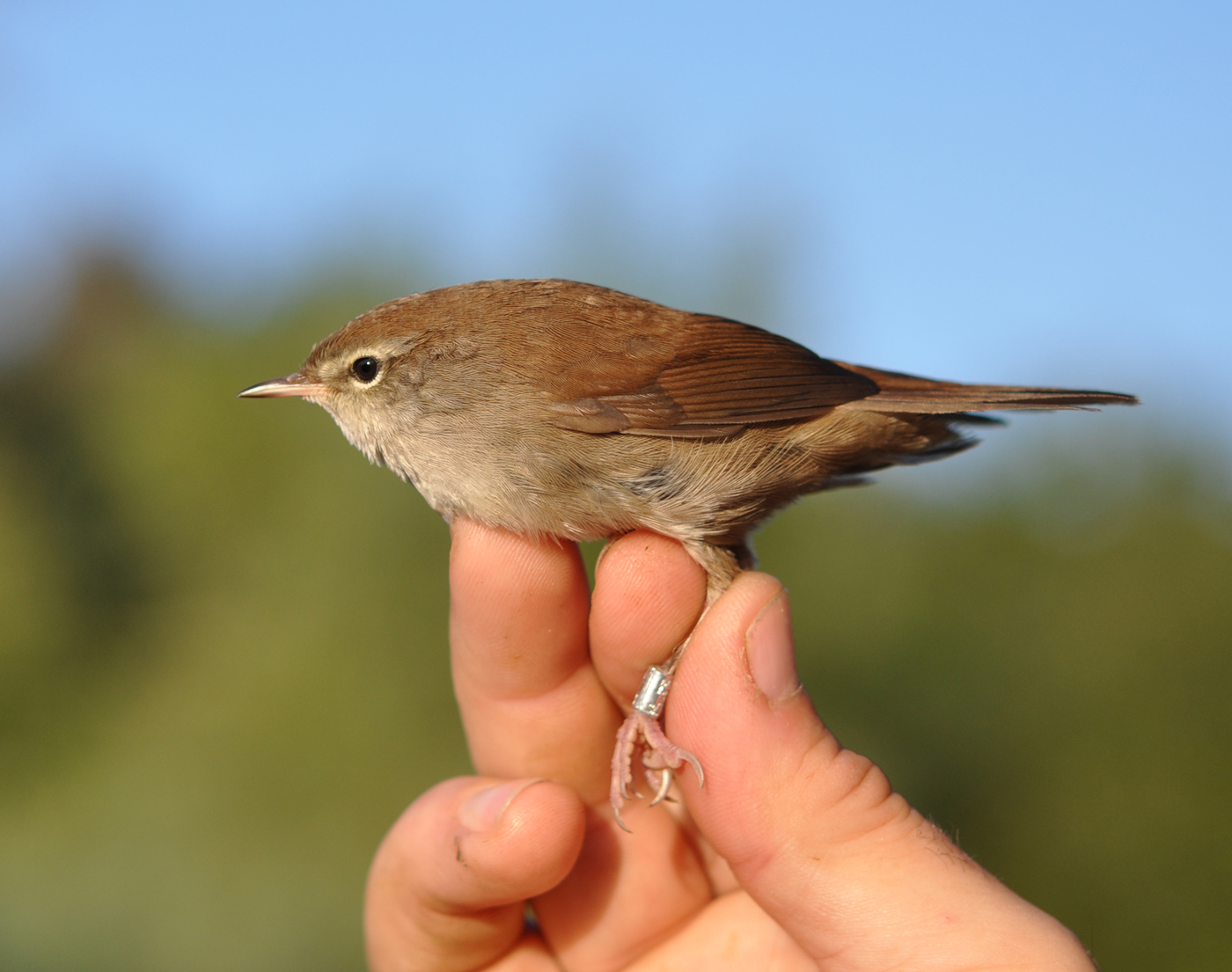 Cetti's Warbler, 2 cy.