Revtangen BO May 1st-15th
The first half of May can be summarized with two words - "Quite boring". The start of the month was quite cold, and even though temperatures increased towards mid-month there were simply no days with good trapping conditions. The weather was too nice, too windy or the wind in the wrong direction. Some ringing was done on 10 days, but mostly with only half the nets. The single highlight was a Firecrest trapped on the 5th. An Icterine Warbler ringed on the 10th equaled the earliest ever spring record at Revtangen BO.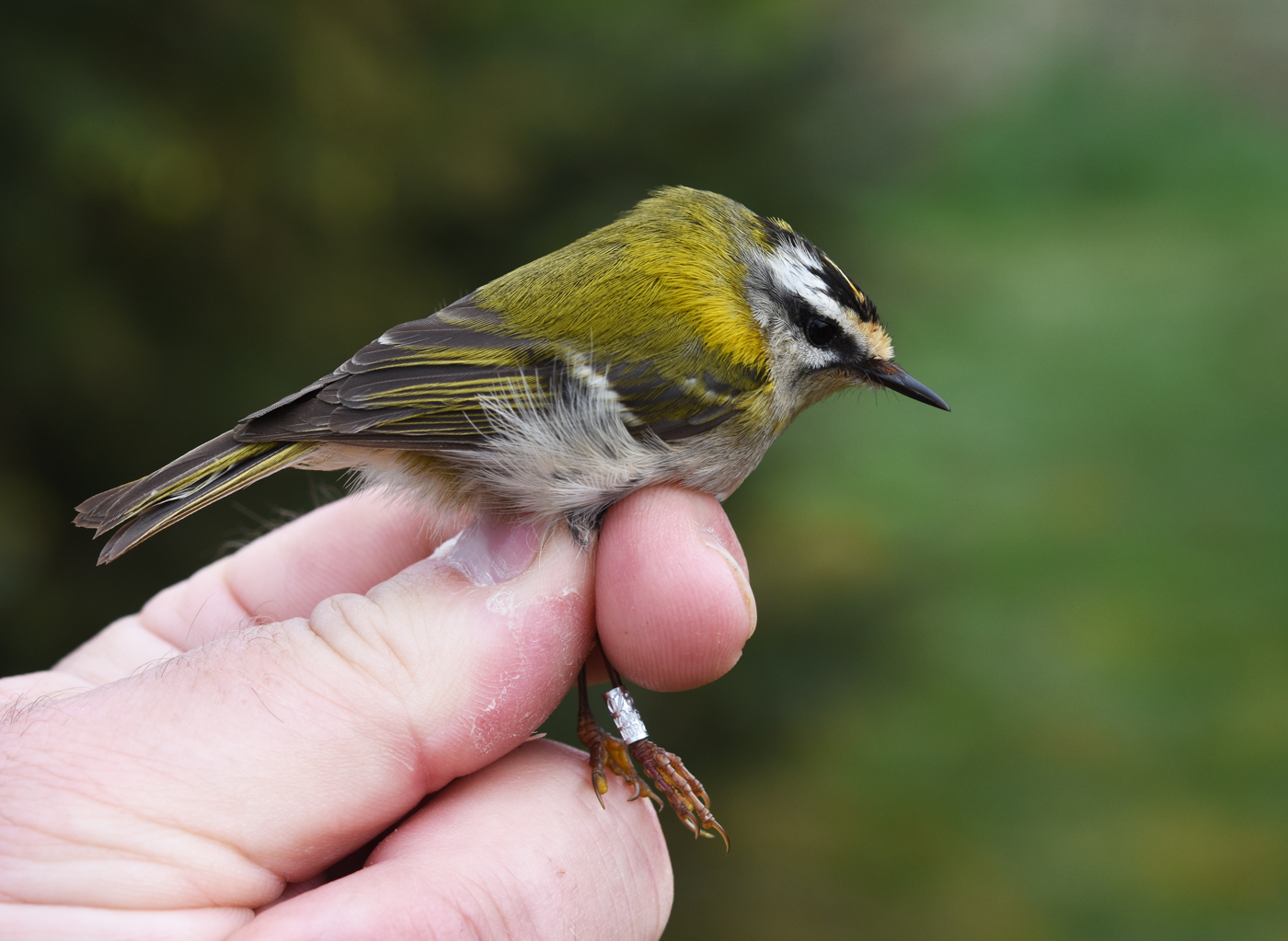 A female Firecrest was trapped on the 5th. Rødtoppfuglekonge.

Ringed, May 1st-15th: Wood Pigeon 1, White wagtail 1, Tree Pipit 2, Meadow Pipit 4, Winter Wren 1, Dunnock 1, European Robin 1, Sedge Warbler 4, ICTERINE WARBLER 1, Blackcap 1, Common Whitethroat 1, Lesser Whitethroat 1, Willow Warbler 23, Common Chiffchaff 5, FIRECREST 1, Common Starling 1, House Sparrow 1, Lesser Redpoll 8, Eurasian Siskin 9, Common Linnet 3, European Goldfinch 3, Yellowhammer 1. Total = 75.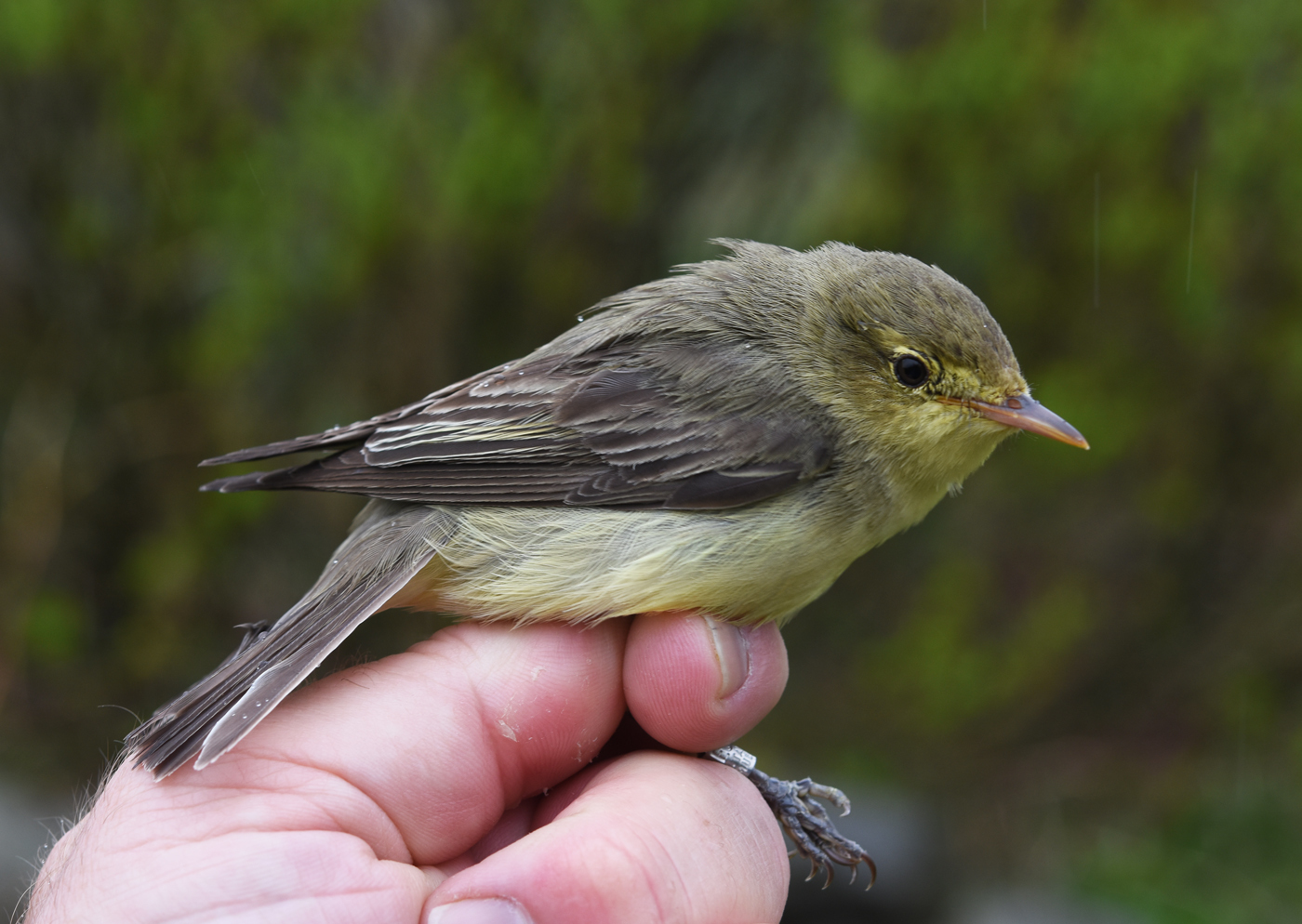 Icterine Warbler. Gulsanger.