Revtangen BO October 11th
The 800th Meadow Pipit ringed today
Light SE and part cludy. Nets open 07-20, netmeter hours approx. 4200. Playback on Blackcap through the night, and Redpoll, Grey Wagtail and Meadow Pipit during the day. Today we were back on track with a decent arrival of Winter Wrens, European Robins and thrushes in the morning.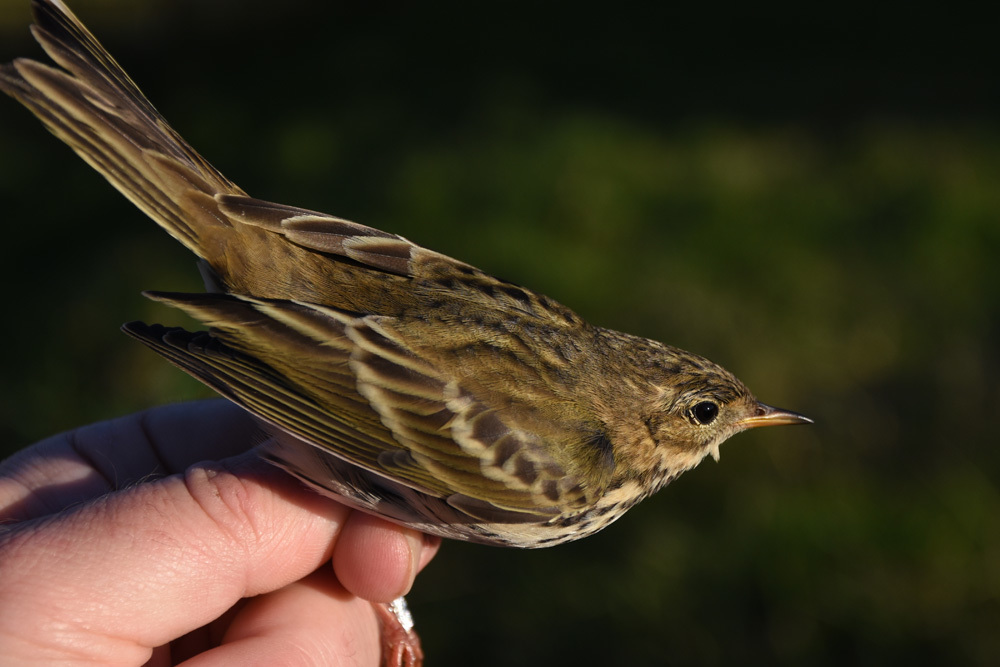 This was the 800th Meadow Pipit ringed at Revtangen BO in 2016, by far the best season total ever.
Ringed: Meadow Pipit 3, Grey Wagtail 3, Winter Wren 9, European Robin 21, Song Thrush 6, Redwing 10, Common Blackbird 5, Fieldfare 3, Blackcap 4, Chiffchaff 7 (5 abietinus, 2 tristis), Goldcrest 22, Great Tit 9, Blue Tit 46, Tree Sparrow 2, House Sparrow 2, Chaffinch 2, Brambling 18, Greenfinch 23, Lesser Redpoll 2, Mealy Redpoll 19, Eurasian Siskin 2, Reed Bunting 3, Yellowhammer 2. Total = 223. Also 17 controls.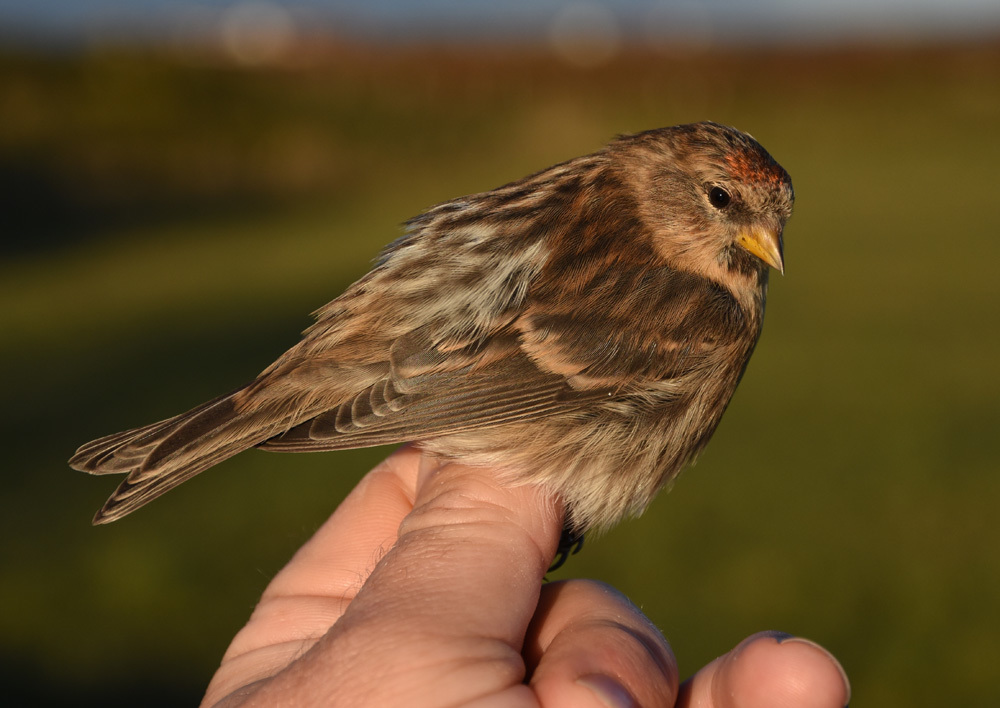 This Lesser Redpoll was ringed as a 1cy at Revtangen BO in August 2014 and controlled today. A 3cy bird still without any red in the breast should be a female, but a winglength of 75 mm like this one is certainly not common in female Lesser Redpoll. 
Ingvald Ekeland, Haavard Husebö and Alf Tore Mjös. 2 visitors.