Revtange BO August 16th-31st
The last couple of weeks have been a lot more busy than lately, with one day of wader catching at Revtangen and 9 days of at least some catching with mistnets in the observatory garden. The weather improved a lot during the last days of the month, and all nets were in use on the 29th-31st. On the 30th, we trapped and ringed an adult Thick-billed Warbler (Arundinax aedon), the 3rd Norwegian record and the 11th for the WP.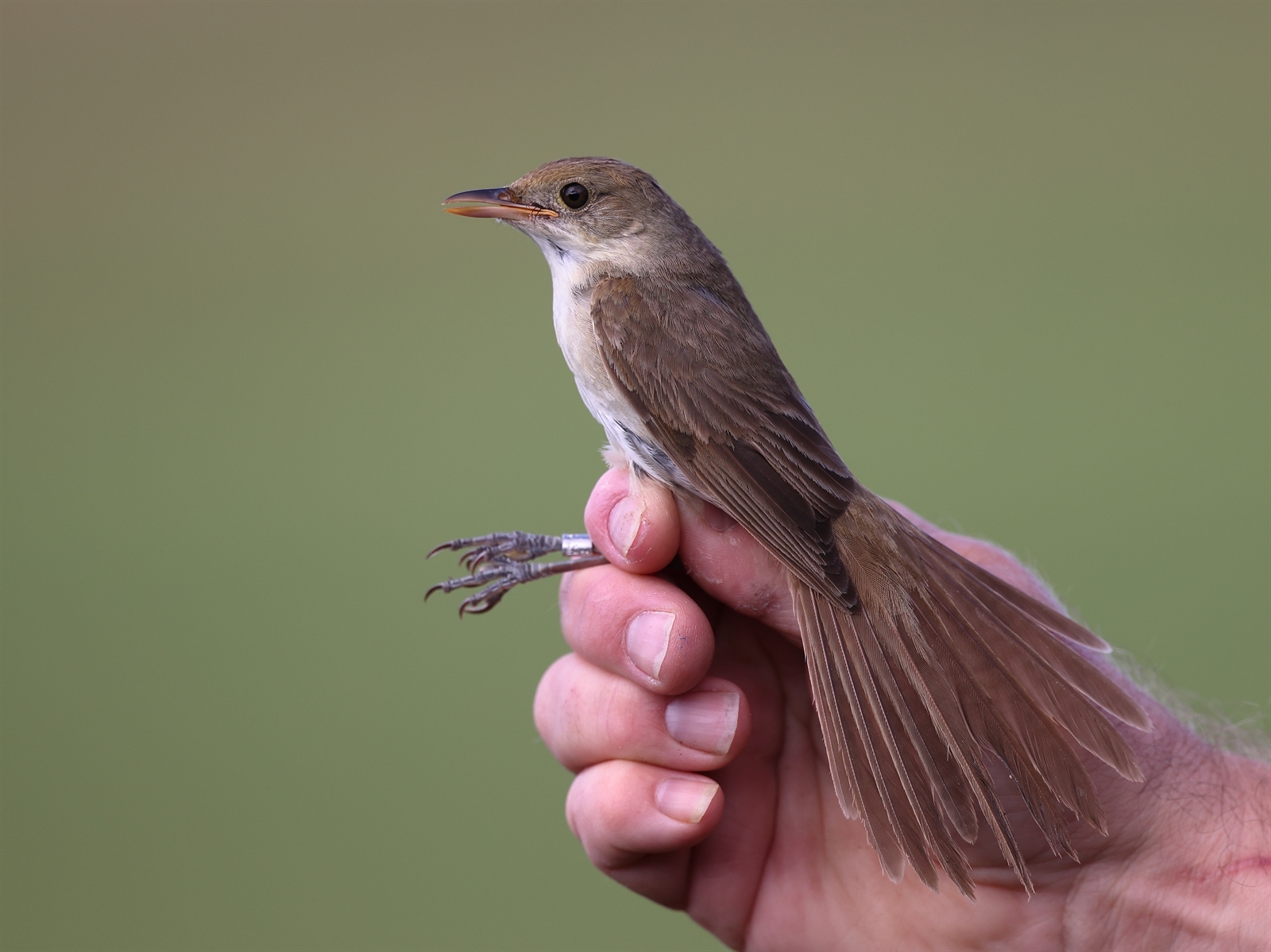 Thick-billed Warbler (Arundinax aedon) 2cy+, Revtangen BO August 30th. Tykknebbsanger. Photo: Torborg Berge.

Ringed, August 16th - 31st: Sparrowhawk 4, Dunlin 274, Sanderling 48, Red Knot 14, Curlew Sandpiper 2, Little Stint 2, Turnstone 8, Bar-tailed Godwit 23, Common Ringed Plover 4, Redshank 7, Common Snipe 1, Barn Swallow 2, Sand Martin 5, Tree Pipit 21, Meadow Pipit 135, Redwing 1, Fieldfare 6, European Robin 12, Common Redstart 1, Sedge Warbler 3, Reed Warbler 36, BLYTH'S REED WARBLER 1, THICK-BILLED WARBLER 1, Garden Warbler 74, Blackcap 54, Common Whitethroat 9, Lesser Whitethroat 2, Willow Warbler 45, Common Chiffchaff 6, Pied Flycatcher 5, Spotted Flycatcher 3, Great Tit 6, Common Starling 55, House Sparrow 1, Tree Sparrow 24, Chaffinch 3, Greenfinch 11, Common Linnet 3, Lesser Redpoll 3, European Goldfinch 3, COMMON ROSEFINCH 1, Yellowhammer 1, Reed Bunting 3. Total = 923. Also around 20 controls, including a Swedish 1 cy Reed Warbler and an adult Dutch colourringed Red Knot.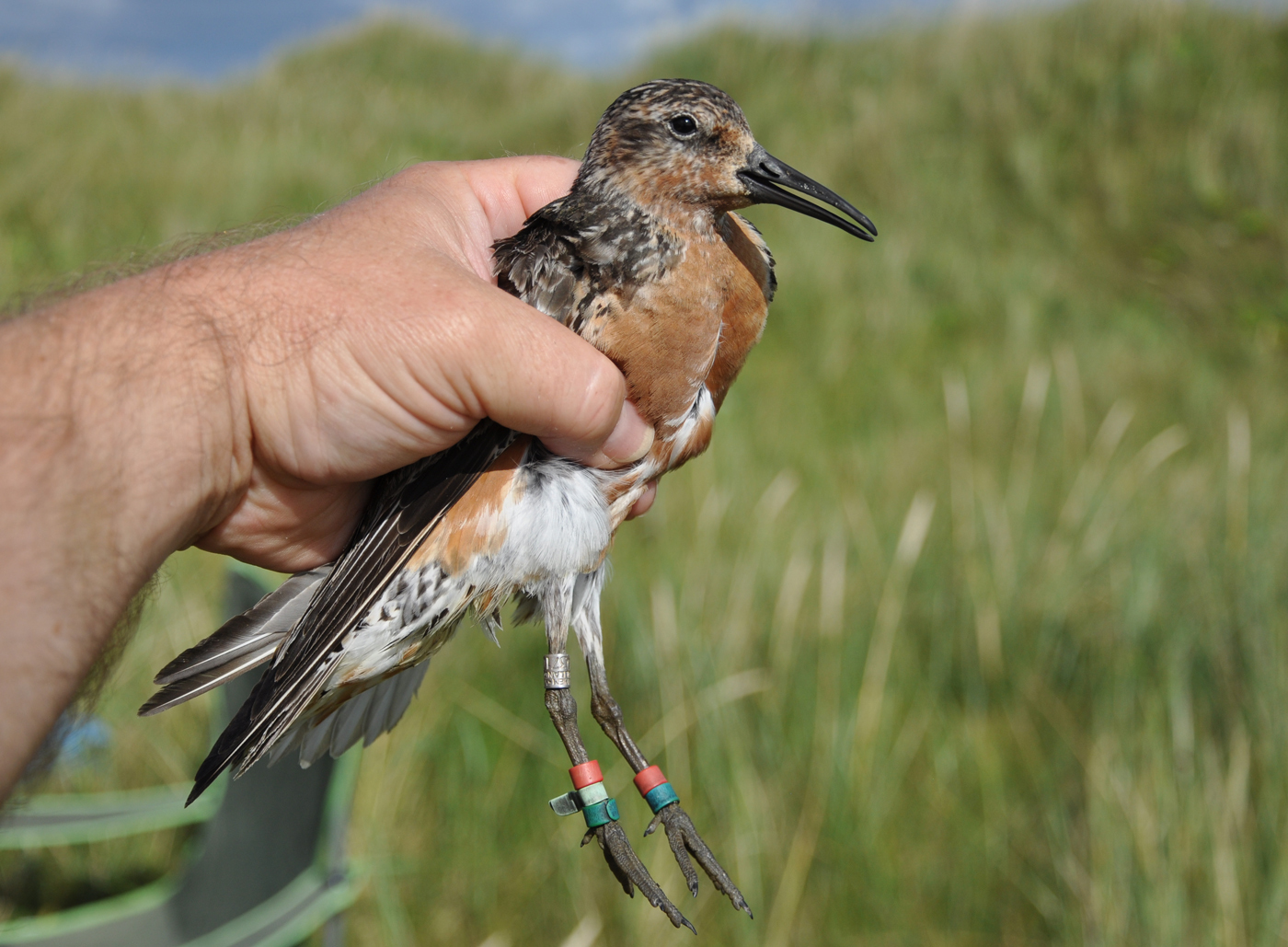 Adult Red Knot, from Dutch project, trapped in walk-in trap at Revtangen on August 21st. Polarsnipe.