Revtangen BO August 30th - September 10th
Ringing with mistnets in the trapping garden was carried out only on the 4th and 6th, and with alimited number of nets on the 9th. Wader-ringing on Revtangen with 8 walk-in traps on August 30th, September 5th (3 hours), 7th-8th and 10th. Most noteworthy was the high number of Ruff feeding on kelp fly larva together with other waders at Revtangen on September 7th-10th, possibly because the agricultural fields are quite dry from lack of rain. This happends very rarely, and we were able to ring 139 Ruff of which 79 were ringed with colourrings/flag with inscription.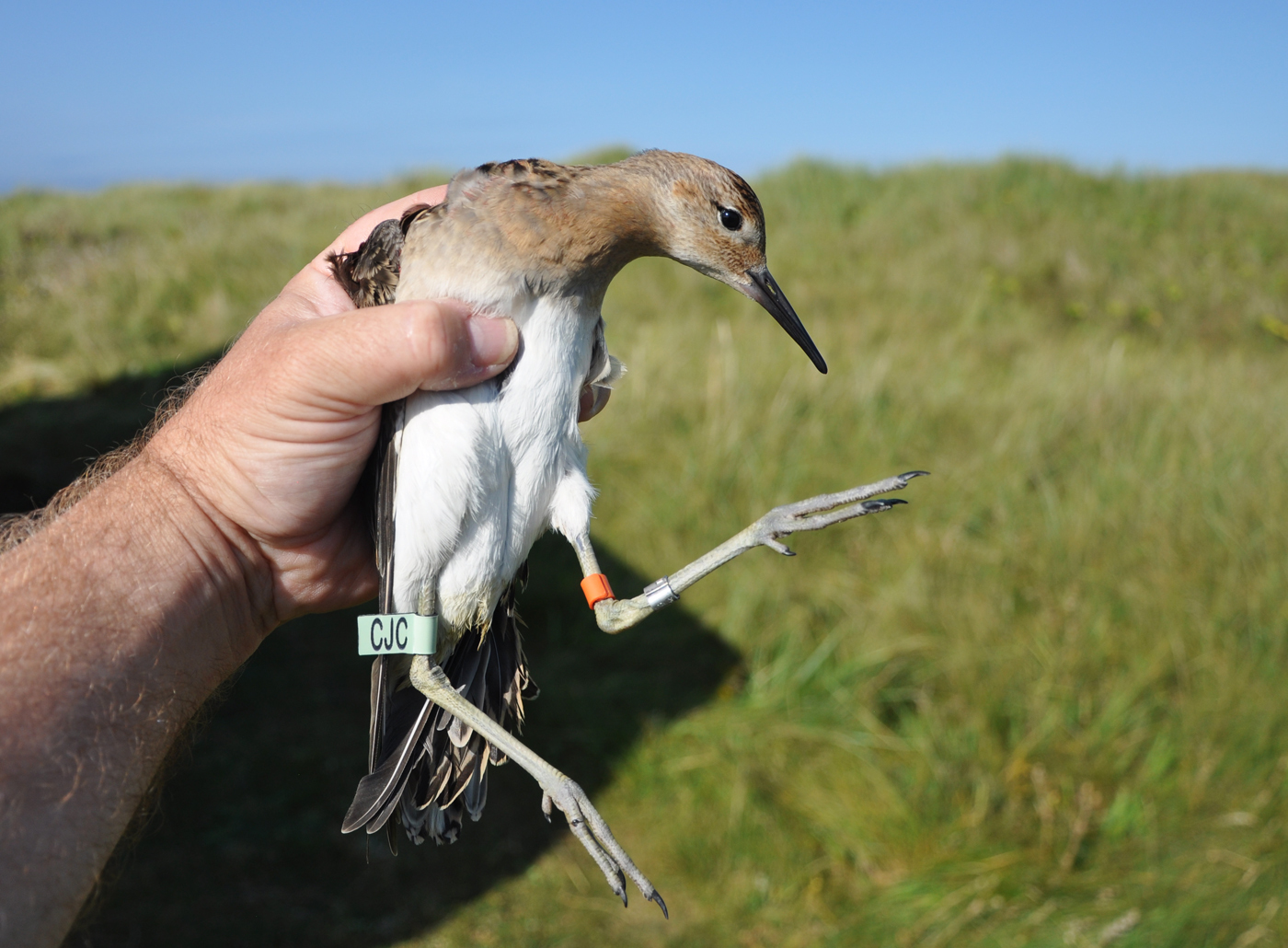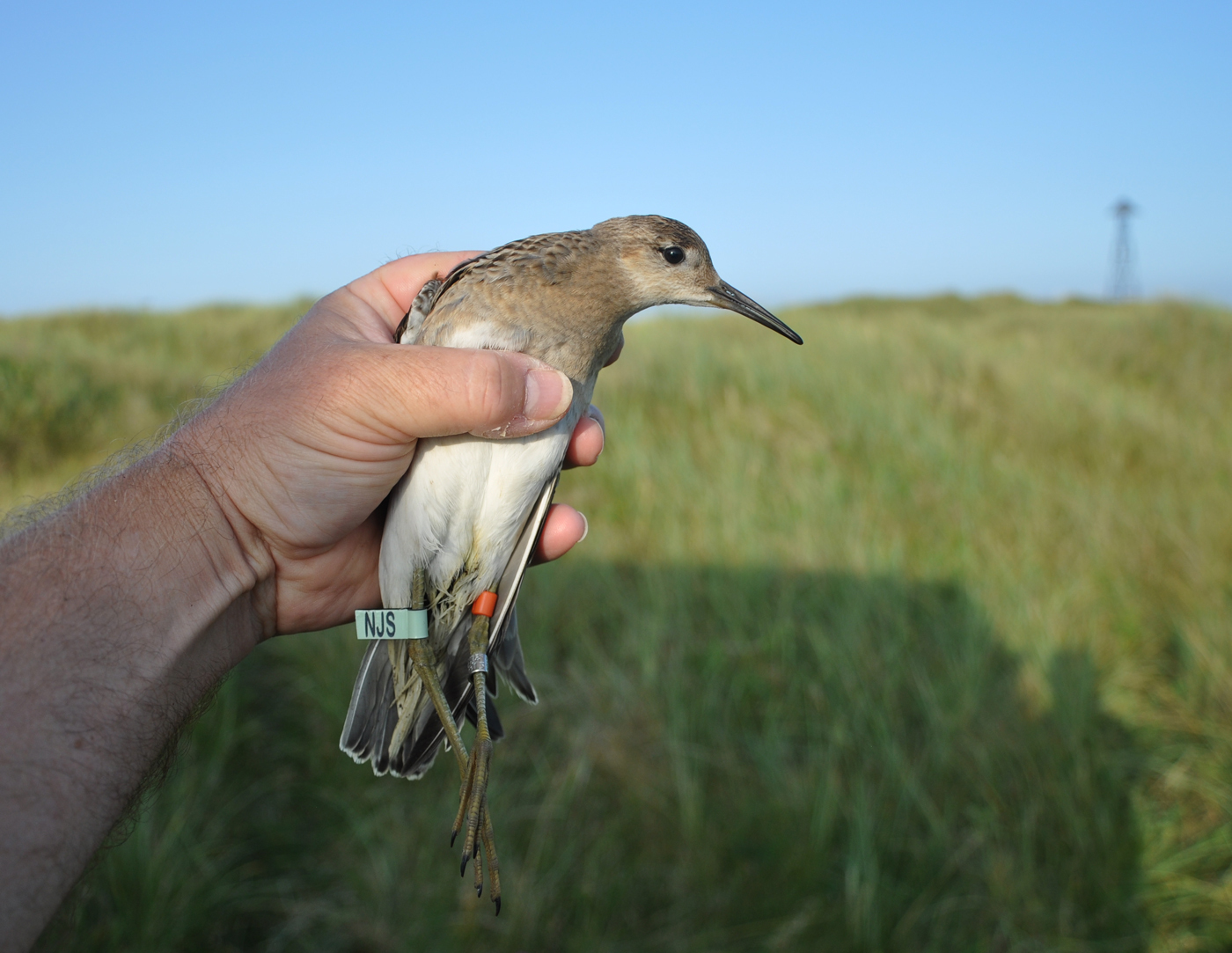 Ruff. Males (top) are given lime flags starting with the letter "C". Females (bottom) have a 3-letter inscription starting with the letter "N". The rings have different diameters as males are ca. 50% larger/heavier.

Ringed, August 30th - September 10th: COMMON EIDER 2, Dunlin 234, Little Stint 2, Red Knot 25, Sanderling 63, Bar-tailed Godwit 48, Turnstone 6, Common Ringed Plover 24, RUFF 139, Redshank 4 (including 1 robusta) Sand Martin 101, White Wagtail 2, Tree Pipit 16, Meadow Pipit 91, Dunnock 1, European Robin 1, "Greenland" Wheatear 1, Common Redstart 1, Reed Warbler 1, Garden Warbler 1, Blackcap 2, Common Whitethroat 2, Lesser Whitethroat 1, Willow Warbler 8, Chiffchaff 2, Great Tit 1, Common Starling 36, Tree Sparrow 10, Chaffinch 12, Brambling 1, Greenfinch 2, Common Linnet 1, European Goldfinch 1. Total = 831.