Revtangen BO May 12th
Scarce Tissue (Rheumaptera cervinalis). Berberisduskmåler
Almost no wind in the early morning, increasing NNW later on. Nets open 05.30-14, netmeter hours approx.  2700. 
Ringed: Meadow Pipit 1, Tree Pipit 1, Common Redstart 1, European Robin 1, Redwing 1, Blackcap 1, Common Whitethroat 1, Lesser Whitethroat 2, Willow Warbler 7, Chiffchaff 4, Pied Flycatcher 1 (first this season), Common Linnet 1. Total = 22. Also 4 controls. 
3 Robinsontraps produced 12 moth species, and for the second day in a row a new species for Revtangen BO in the form of a Scarce Tissue (Rheumaptera cervinalis).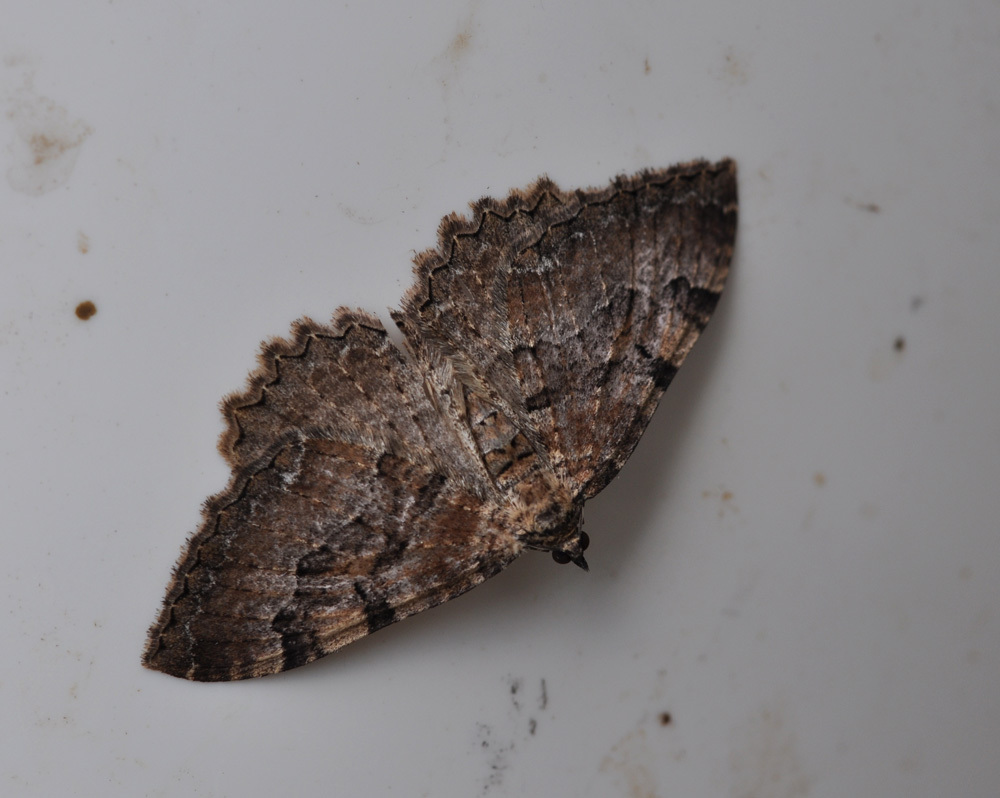 Scarce Tissue (Rheumaptera cervinalis). Berberisduskmåler.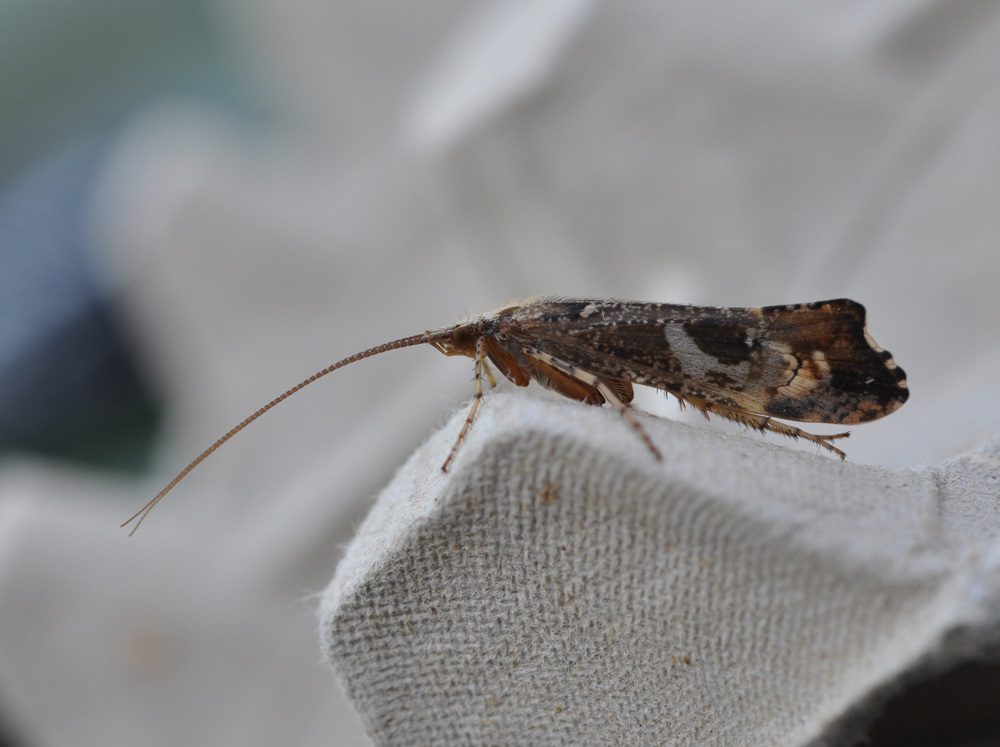 Caddis flies (Trichoptera) are also caught in Light traps. This one is one of very few that are unmistakable, and can easily be identified as Glyphotaelius pellucidalis based on the wing shape and characteristic patterning. It can even be sexes as a male, since males are more strongly patterned.
Haavard Husebö and Alf Tore Mjös