Revtangen BO June 11th-14th
Nice, calm and warm weather, feels like summer! The nets were up in the 11th and 12th from around 7-early afternoon, and on the 14th. Eurasian Siskins were on the move on the 11th-12th, but not on the 14. The 12th was one of the better days so far in 2020 with 70 birds ringed.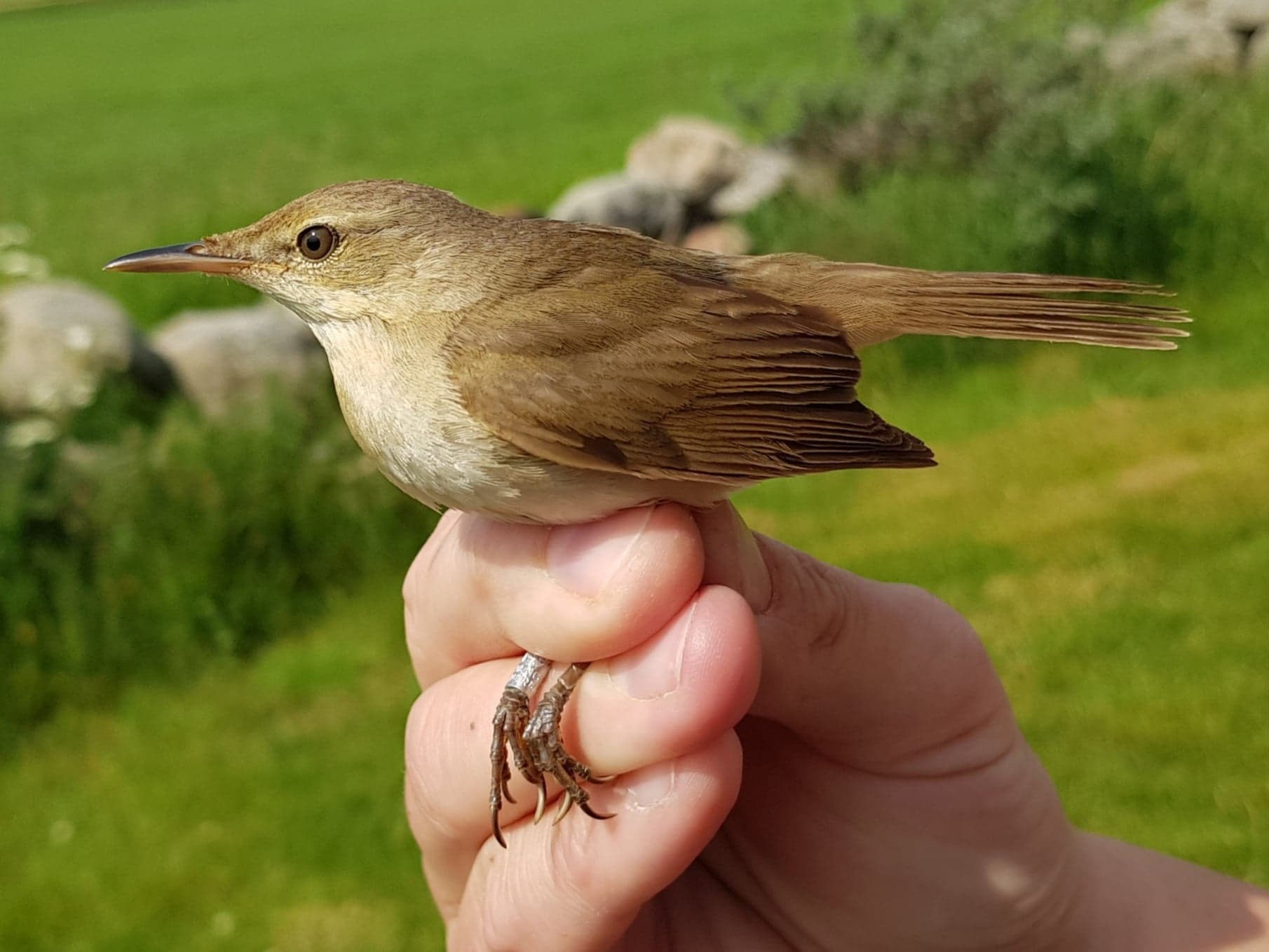 Total, ringed 11th-14th (no trapping on the 13th): Wood Pigeon 1, Barn Swallow 1, Meadow Pipit 4, White Wagtail 1, Redwing 1, Fieldfare 1, BLYTH'S REED WARBLER 1, Sedge Warbler 1, Common Whitethroat 2, Willow Warbler 1, Common Starling 39, House Sparrow 13, Tree Sparrow 1, Greenfinch 5, Lesser Redpoll 7, Eurasian Siskin 37, Common Linnet 1, European Goldfinch 1, Yellowhammer 1. Total = 121. Also 26 controls.