Revtangen BO October 5th-15th
The weather is not doing us any favours at the moment. There was some SE but a bit too strong on the 5th-7th, and only half the nets could be used. After that ringing has been limited to a few hours now and then with less than half the nets. No ringing at all on the 8th, 11th and 15th due to wind and rain. The most noteworthy occurence during this period was a wave of migrant nocturnal butterflies. The light traps were running on October 7th-10th and produced the first ever Delicate (Mytimna vitellina) at Jaeren and Revtangen BO. Other migrants trapped included singles of Pearly Underwing, Gem and Rush Veneer, as well as two Rusty-dot Pearl.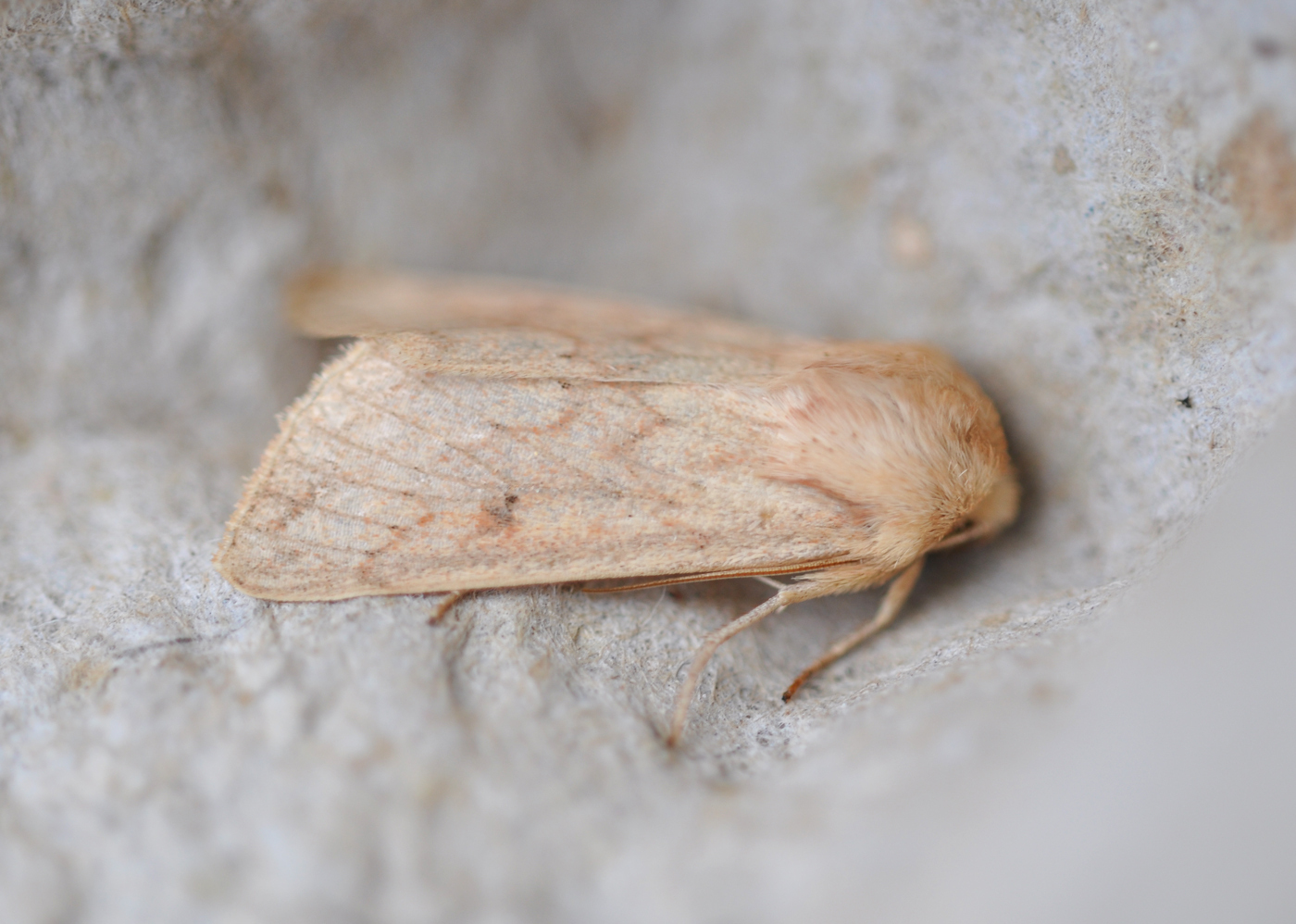 Delicate (Mythimna vitellina) Revtangen BO October 10th. Linjegressfly.

Ringed, October 5th-15th: Winter Wren 11, European Robin 20, Common Redstart 1, Song Thrush 6, Redwing 10, Common Blackbird 1, Garden Warbler 1, Blackcap 81, Common Chiffchaff 6, Goldcrest 11, RED-BREASTED FLYCATCHER 1, Blue Tit 32, Great Tit 6, Common Starling 6, Tree Sparrow 5, Chaffinch 2, Brambling 72, Greenfinch 90, European Goldfinch 3, Yellowhammer 1. Total = 366. Also 22 controls, including two Blue Tits not from Revtangen.