Revtangen BO September 27th - October 4th
A bit too much weather this last week. Ringing was carried out in the trapping garden each day from the 27th-1st, but the wind was too strong, mostly from the SE, for all the nets so about half the nets in use. From the 2nd-4th strong southern winds and quite a bit of rain, no ringing but the number of birds present at Revtangen included both quantity and quality.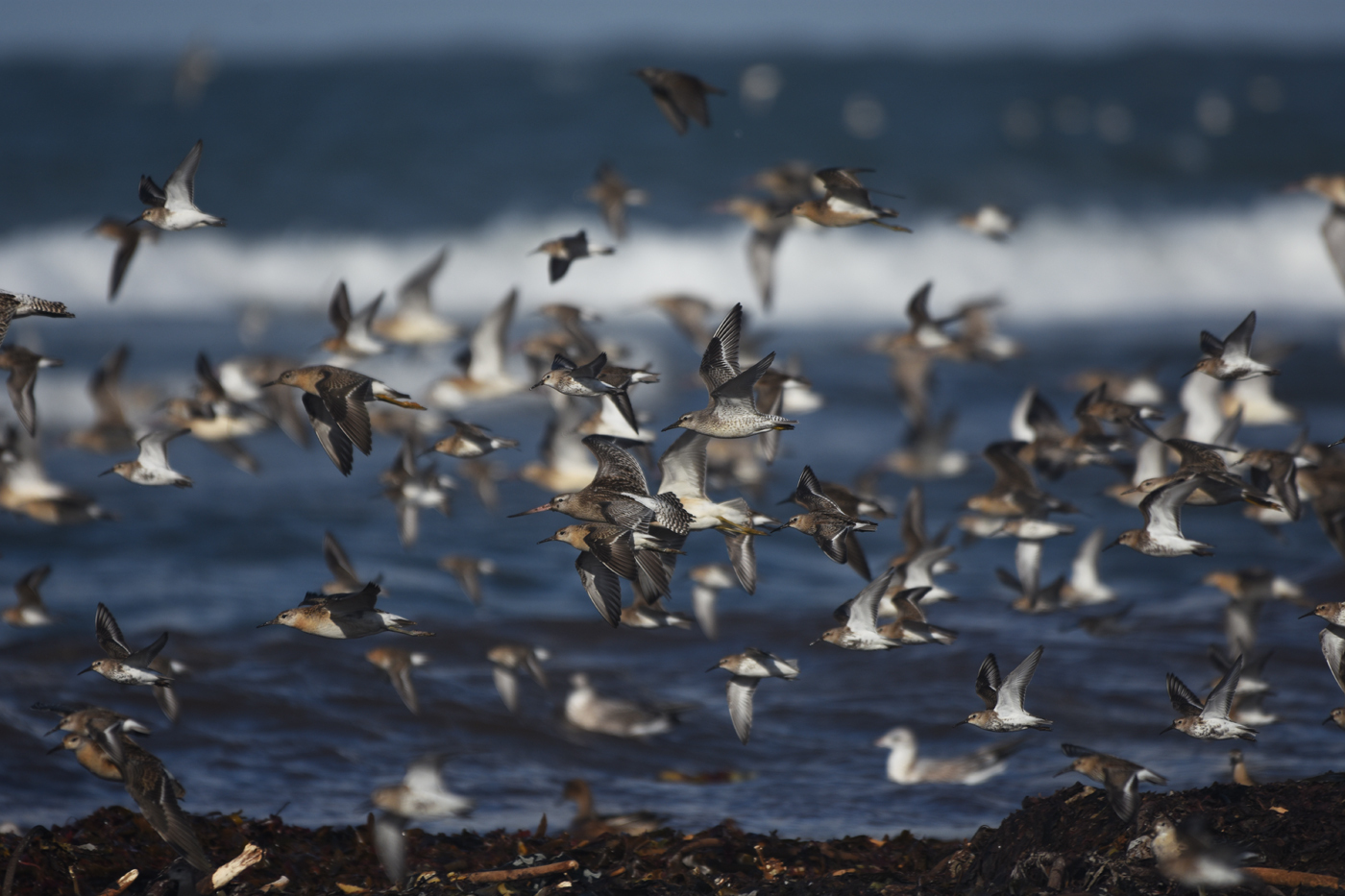 Waders at Revtangen on October 4th, flushed by a Peregrine.

Ringed, September 27th-October 1st: Grey Wagtail 2, Winter Wren 16, Dunnock 6, European Robin 24, Redwing 2, Song Thrush 9, Garden Warbler 3, Blackcap 51, Common Whitethroat 1, Chiffchaff 6, Willow Warbler 1, Goldcrest 5, Pied Flycatcher 1, Great Tit 1, Blue Tit 8, Tree Sparrow 12, House Sparrow 3, Chaffinch 6, Brambling 137, Greenfinch 55, Lesser Redpoll 1, European Goldfinch 1, Reed Bunting 1. Total = 352.