Revtangen BO October 13th-20th
After a period with mainly bad weather in the second week of October, we've had a slightly better period with ringing carried out on the 13-14th (slihtly reduced number of nets), 16th (from 9-17, no ringing at dawn), and "full routine" from 18th-20th. Most of the days with ringing the wind was in the NE-SE, a few rainshowers now and then. Still, the number of birds in the area is lower than what is expected in mid October.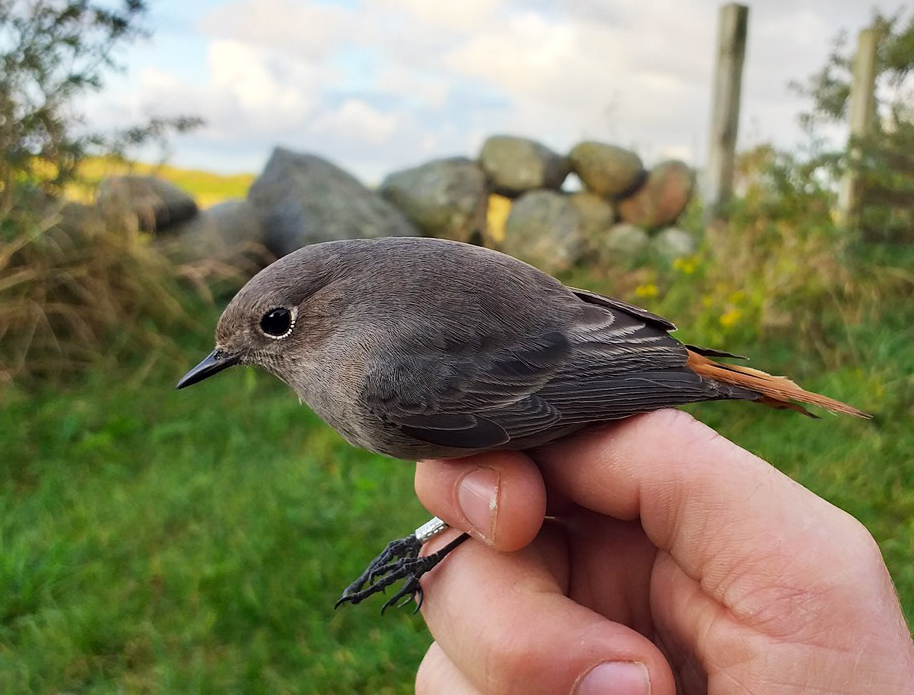 Black Redstart, Revtangen BO October 14th. 1-2 are ringed most years.
Svartrødstjert
.
Ringing total, October 13th-20th: Common Snipe 1, GREY-HEADED WOODPECKER 1 (on the 14th, 1st this season), White Wagtail 2, Meadow Pipit 1, Winter Wren 17, European Robin 54, BLACK REDSTART 1 (on the 14th, first this season), Song Thrush 28, Redwing 65. Common Blackbird 66, Fieldfare 23, Garden Warbler 2, Blackcap 31, Common Chiffchaff 3, YELLOW-BROWED WARBLER 1 (on the 14th), Goldcrest 30, Blue Tit 89, Great Tit 8, Willow Tit 1 (on the 18th, first this season), Common Starling 11, House Sparrow 11, Tree Sparrow 20, Chaffinch 2, Brambling 37, Greenfinch 83, Common Linnet 1, Eurasian Siskin 4, European Goldfinch 13, Yellowhammer 9. Total = 615.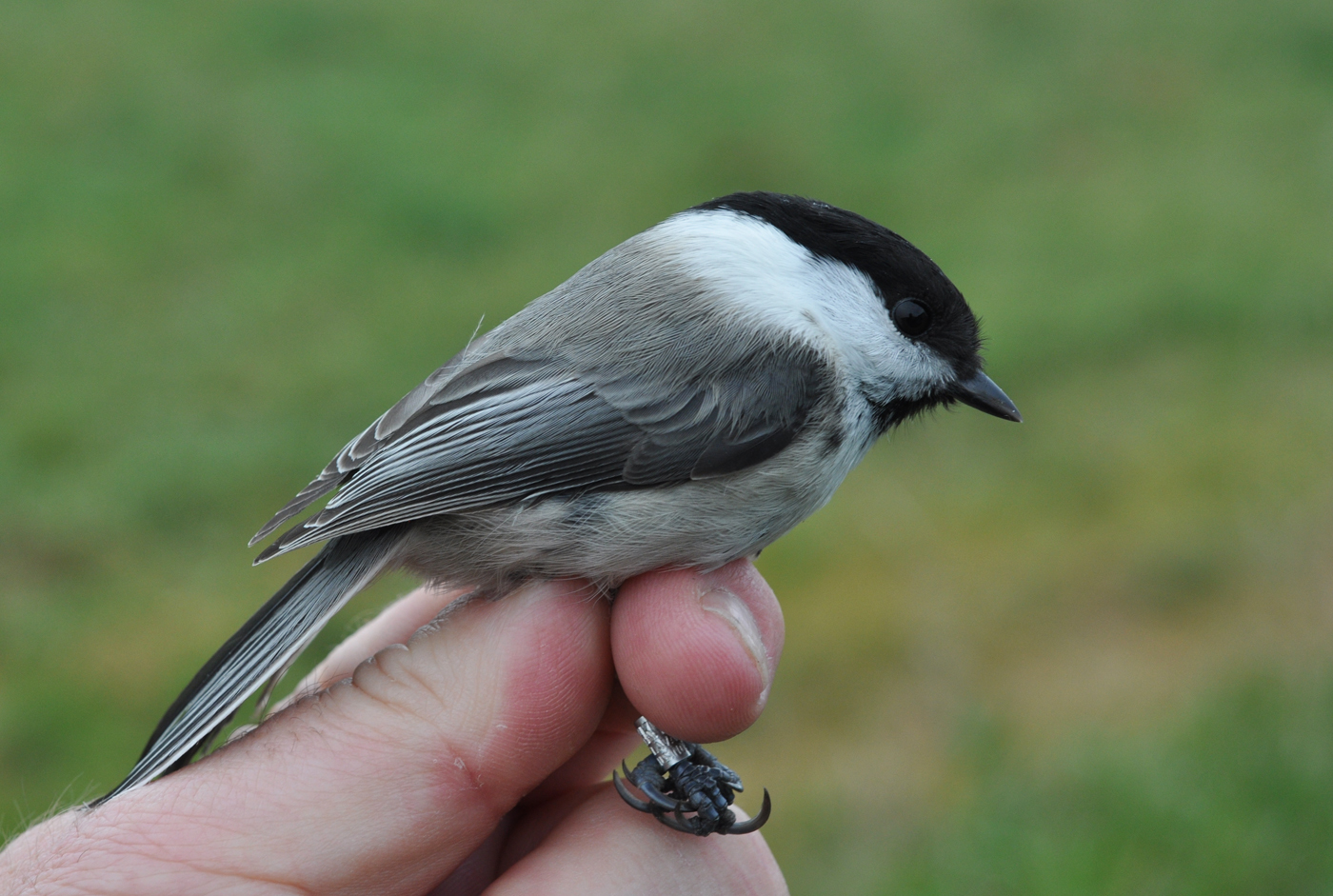 Willow Tits have been absent all season, but this one dr0pped in on the 18th.
Granmeis
.
Staff: Renate Berg, Atle Espen Helgesen, Haavard Husebö, Alf Tore Mjös, Åshild Nordahl