Revtangen BO September 8th-9th
Finally the wind settled, and we even got a feeling with some easterlies! On the 8th the wind started in the SE and we got a decent fall of birds just after dawn, but a few light rainshowers inn from the sea turned the wind around to SW quite early. On the 9th there was light easterlies and near perfect conditions in the morning, and we caught around 80 birds on the first round, mostly Garden Warblers and Blackcaps. The wind stayed in the SE the whole day, and we managed to trap some Sand Martins in the afternoon.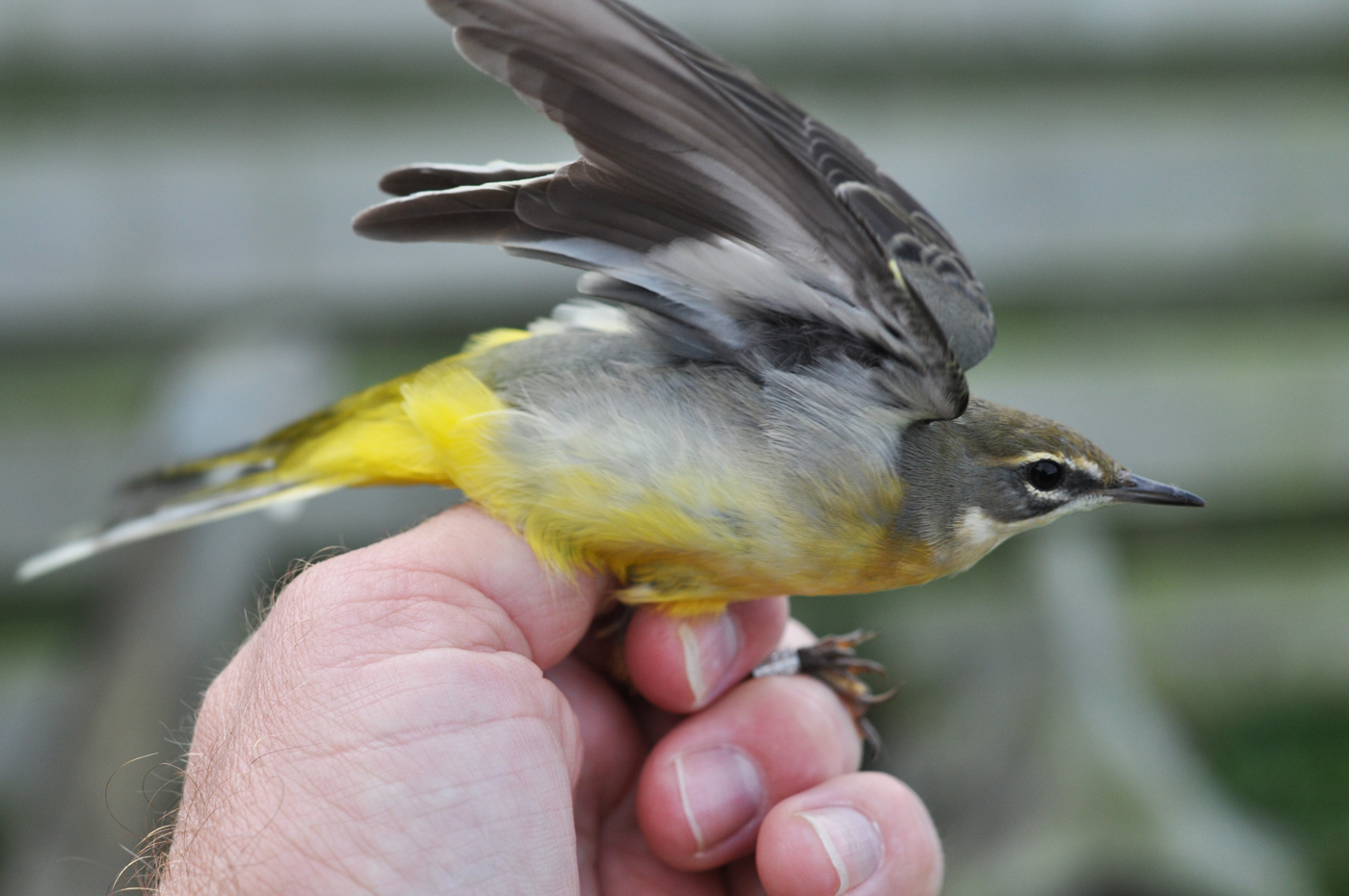 A good start to the Grey Wagtail trapping season with 11 birds ringed on the 8th. Vintererle.

Ringed, September 8th 06-18 (playback on Garden Warbler, Reed Warbler, Meadow Pipit and Grey Wagtail): Sparrowhawk 1, Grey Wagtail 11, Tree Pipit 2, Meadow Pipit 25, Winter Wren 1, European Robin 8, Common Redstart 1, Reed Warbler 1, Garden Warbler 31, Blackcap 15, Common Whitethroat 2, Willow Warbler 3, Chiffchaff 1, Goldcrest 2, Common Starling 4, House Sparrow 1, Tree Sparrow 11, Yellowhammer 1, Reed Bunting 1. Total = 122. Also 12 controls, including a 1 cy Reed Warbler with a Swedish ring.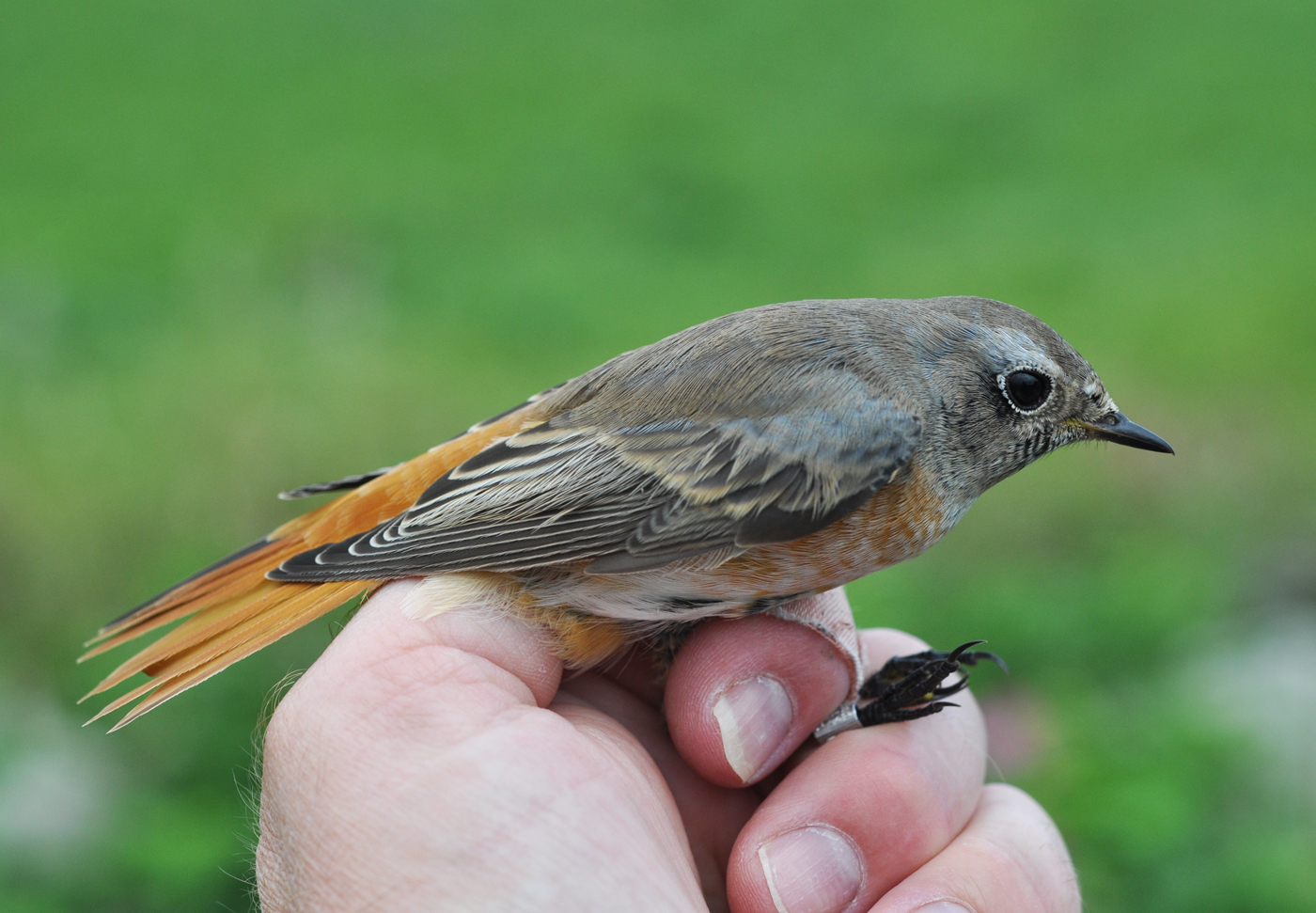 1 cy male Commion Redstart, September 9th. Rødstjert, 1K M.

Ringed, September 9th 06-17 (Playback on Garden Warbler, Reed Warbler, Sand Martin and Grey Wagtail): Sand Martin 63, HOUSE MARTIN 1, Tree Pipit 4, Winter Wren 1, Dunnock 1, European Robin 4, Common Redstart 7, Redwing 1, Grasshopper Warbler 1, Reed Warbler 12, Sedge Warbler 1, Garden Warbler 29, Blackcap 38, Willow Warbler 2, Spotted Flycatcher 1, Common Starling 2, Tree Sparrow 8, Yellowhammer 2. Total = 181.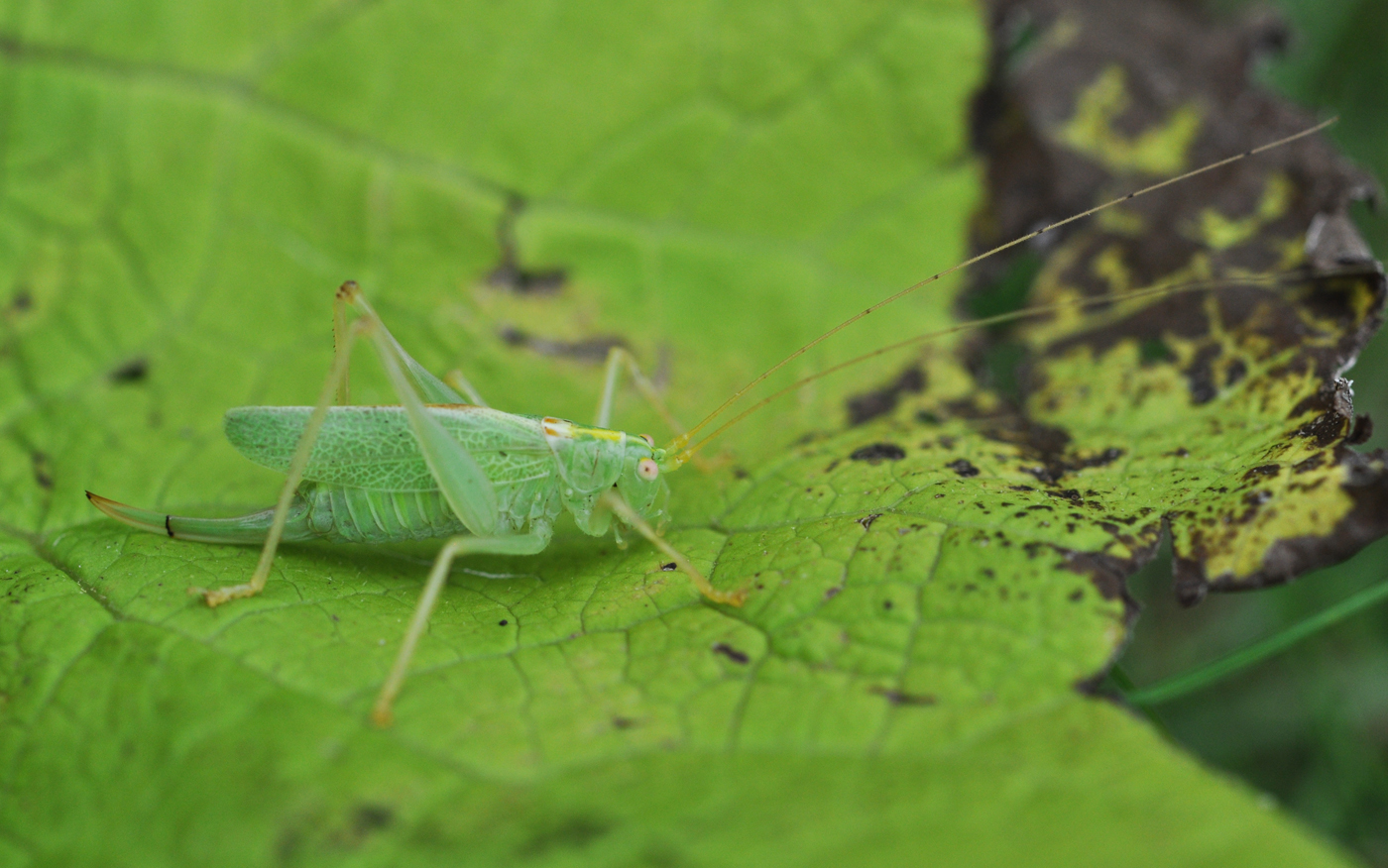 Oak Bush Cricket (Meconema thalassimum). The first record in Western Norway. Revtangen BO September 9th. Eikegresshoppe.
Staff: Renate Berg, Atle Espen Helgesen,Asbjørn Folvik, Åshild Nordahl, Håvard Husebø, Alf Tore Mjøs. 7 visitors.