Revtangen BO October 11th
A change in the weather to warm (up til 20 degreees C!) SE, but the wind was too strong for some of the nets so we were trapping with a little more than half the nets after 10. Nets open 06.30-13.30, netmeter hours approx. 1800. Playback on Blackcap through the night and Redwing/Common Blackbird at dawn, later on European Goldfinch. Lots of birds on the move along the coast in the strong SE, in particular Bramblings, Great Tits, Blue Tits and Meadow Pipits. Also a few raptors, including at least 10 Sparrowhawks, 2 Rough-legged Buzzards and a Hen Harrier. The first sightings og Eurasian Bullfinch and Bohemian Waxing, a couple of each.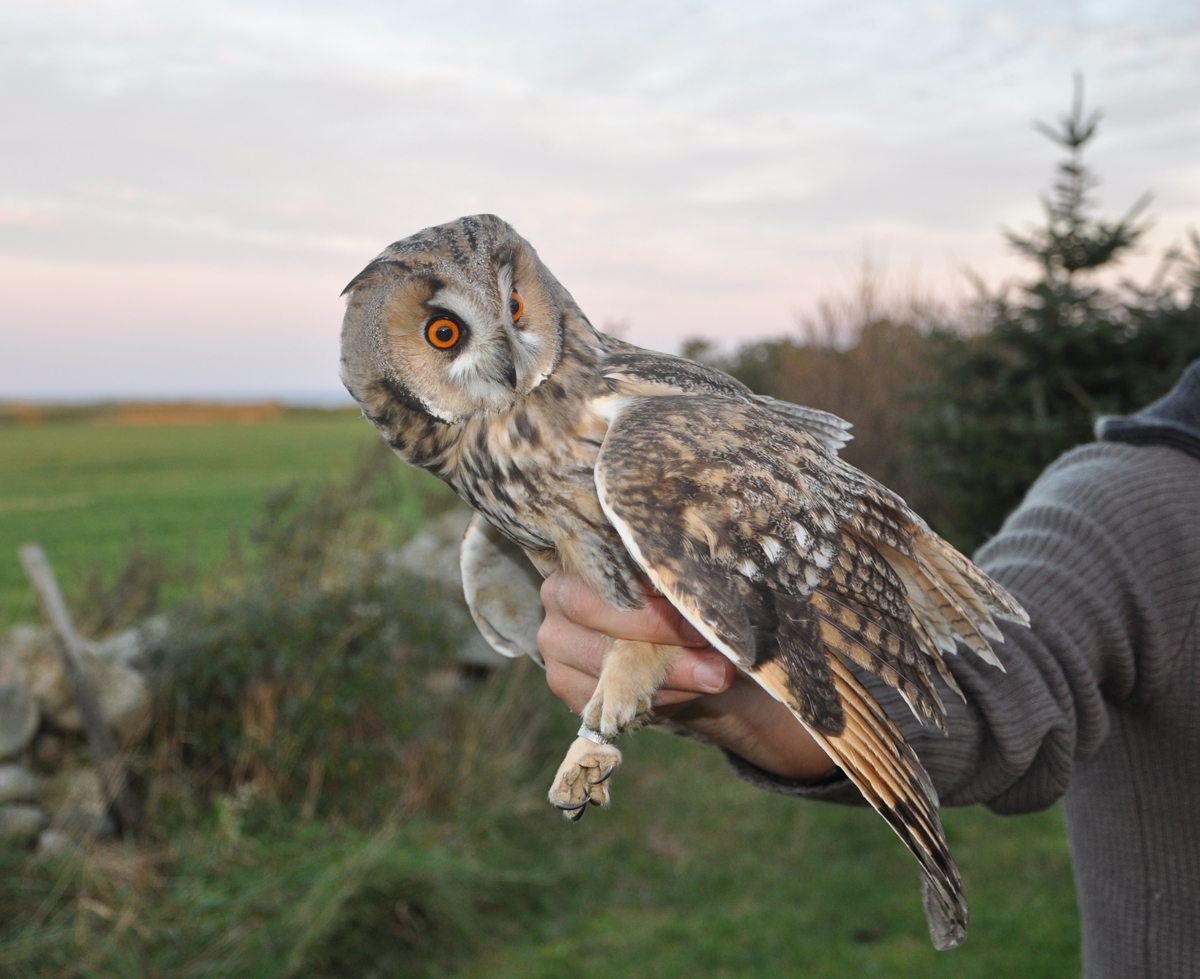 1 cy Long-eared Owl. Hornugle 1K.

Ringed: GOSHAWK 1, LONG-EARED OWL 1, Grey Wagtail 2, Winter Wren 13, Dunnock 1, European Robin 21, Common Redstart 1, Redwing 22, Song Thrush 11, Common Blackbird 2, Fieldfare 1, Blackcap 22, BARRED WARBLER 1, Chiffchaff 7, Goldcrest 13, Coal Tit 4, Blue Tit 115, Great Tit 56, Treecreeper 3, Common Starling 1, House Sparrow 2, Tree Sparrow 3, Chaffinch 10, Brambling 13, Greenfinch 1, Lesser Redpoll 3, European Goldfinch 1, COMMON ROSEFINCH 1, Reed Bunting 3. Total = 335. Also 4 controls, including two Blue Tits not from Revtangen.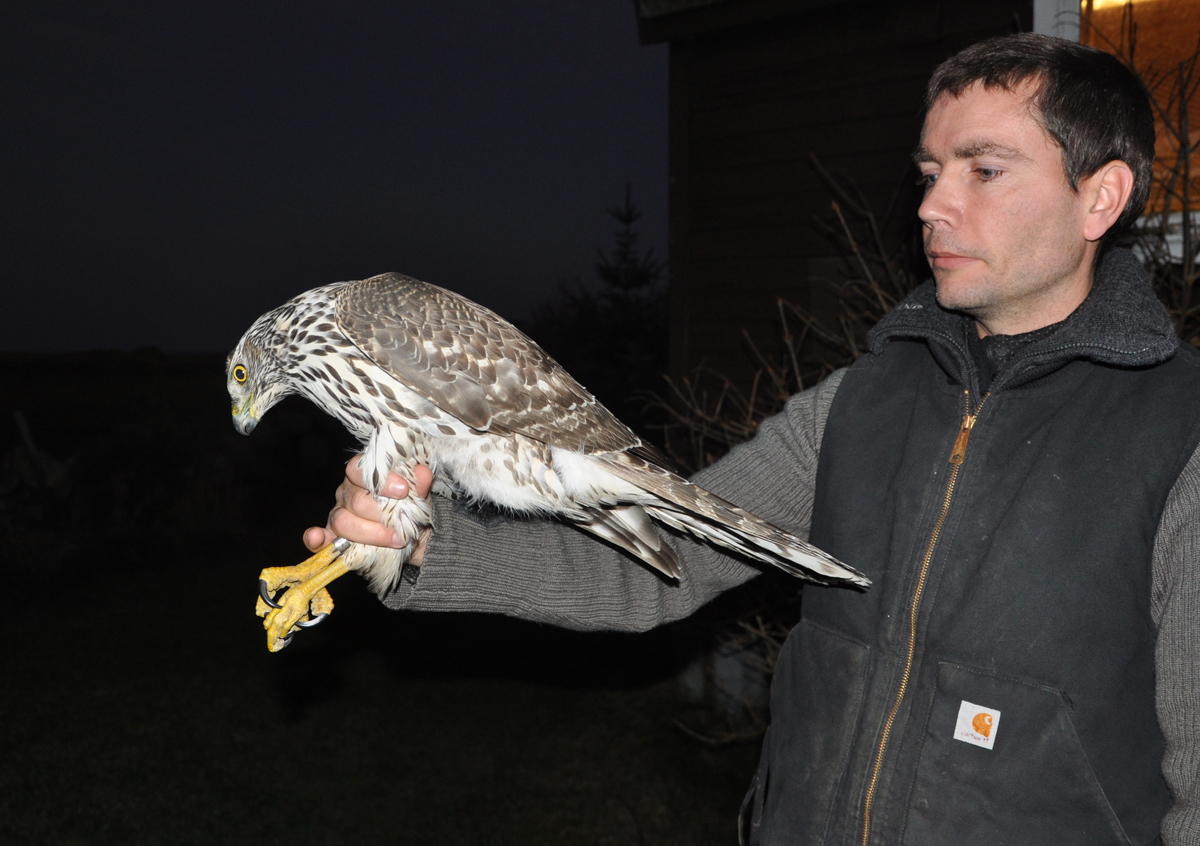 Goshawk 1 cy female. Hønsehauk 1K hunn.