Revtangen BO August 31st-September 2nd
The weather is not doing us any favours at the moment, but we've managed a bit of ringing in between. Lots of waders at Revtangen on the 31st, and an afternoon effort with walk-in traps produced a nice catch of 208 birds. Most waders had left the next day, but a few hours of catching before noon resulted in another 21 birds. We had a visit from 20 students and one teacher from Godalen VGS on Monday 2nd, when mist-netting in the garden resultet in a catch of 105 birds despite quite stong NW.

Ringed, August 31st-September 2nd:
Dunlin 90, Red Knot 105, Curlew Sandpiper 2, Little Stint 1, Sanderling 4, Turnstone 6, Common Ringed Plover 1, Bar-tailed Godwit 19, Sand Martin 12, Meadow Pipit 66, Tree Pipit 1, Fieldfare 1, Garden Warbler 1, BARRED WARBLER 1, Great Tit 1, Common Starling 24, Tree Sparrow 5, House Sparrow 4. Total = 344.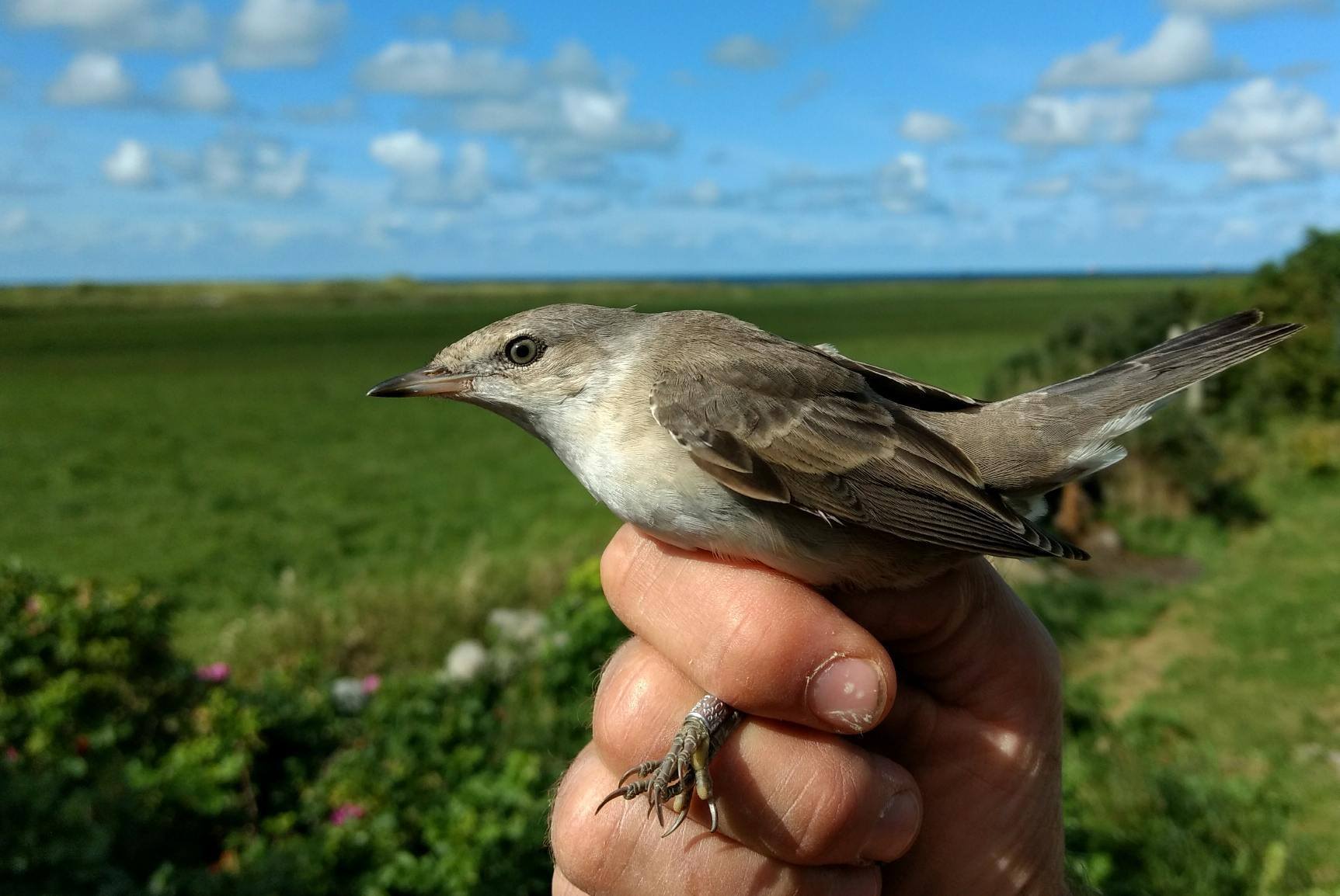 The 2nd. Barred Warbler (1 cy) of the season was trapped in September 2nd. Hauksanger 1K.

Staff: Haavard Husebö, Alf Tore Mjös, Hogne Skaar, Morten Stokke.