Revtangen BO June 5th-6th
Strong SE and rain most of the day on the 5th, but the weather brought a small fall of Spotted Flycatchers with afew seen in the trapping area, and half the nets were opened for a couple of hours in the middle of the day. Om the 6th the nets were open 06-13, light NE turning N and increasing. Juvenile birds now make up more than half the catch, and we've so far caught juveniles of Meadow Pipit, Fieldfare, Common Starling, House Sparrow, Tree Sparrow and Lesser Redpoll.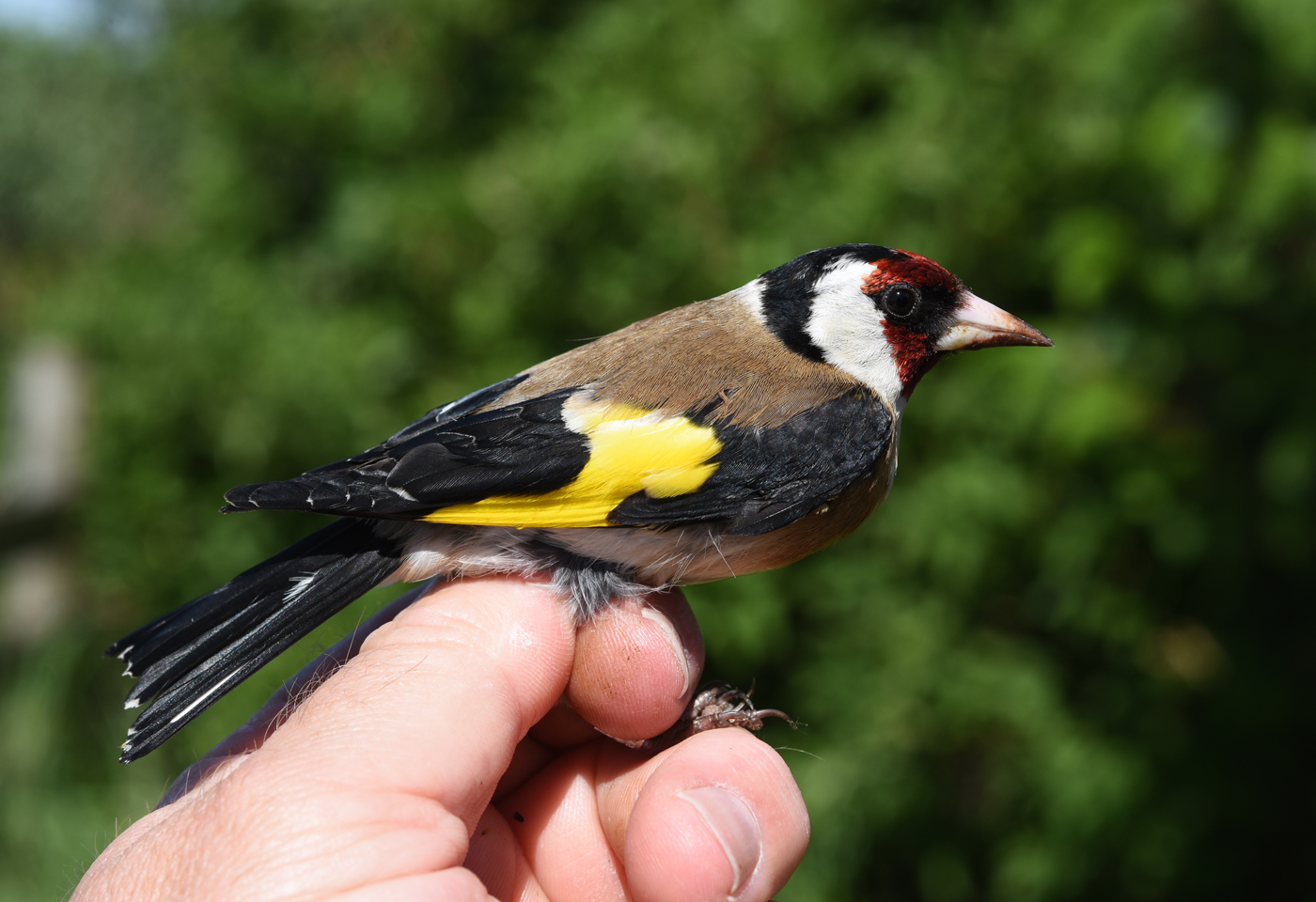 Ringed, June 5th-6th: Collared Dove 1, Meadow Pipit 1, Fieldfare 2, MARSH WARBLER 1, Common Whitethroat 1, Willow Warbler 1, Spotted Flycatcher 2, Common Starling 21, House Sparrow 19, Tree Sparrow 2, Chaffinch 2, Lesser Redpoll 3, Eurasian Siskin 6, Common Linnet 1, European Goldfinch 1. Total = 64.