Revtangen BO October 29th-30th
Finally some nice calm weather again. The 29th was sunny but with a cold morning. Some movement overhead of finches. Again a cold morning on the 30th, but clouds moved in and frozen nets were thawed an hour or so after dawn. A huge movement of Redpolls kept us busy the rest of the day.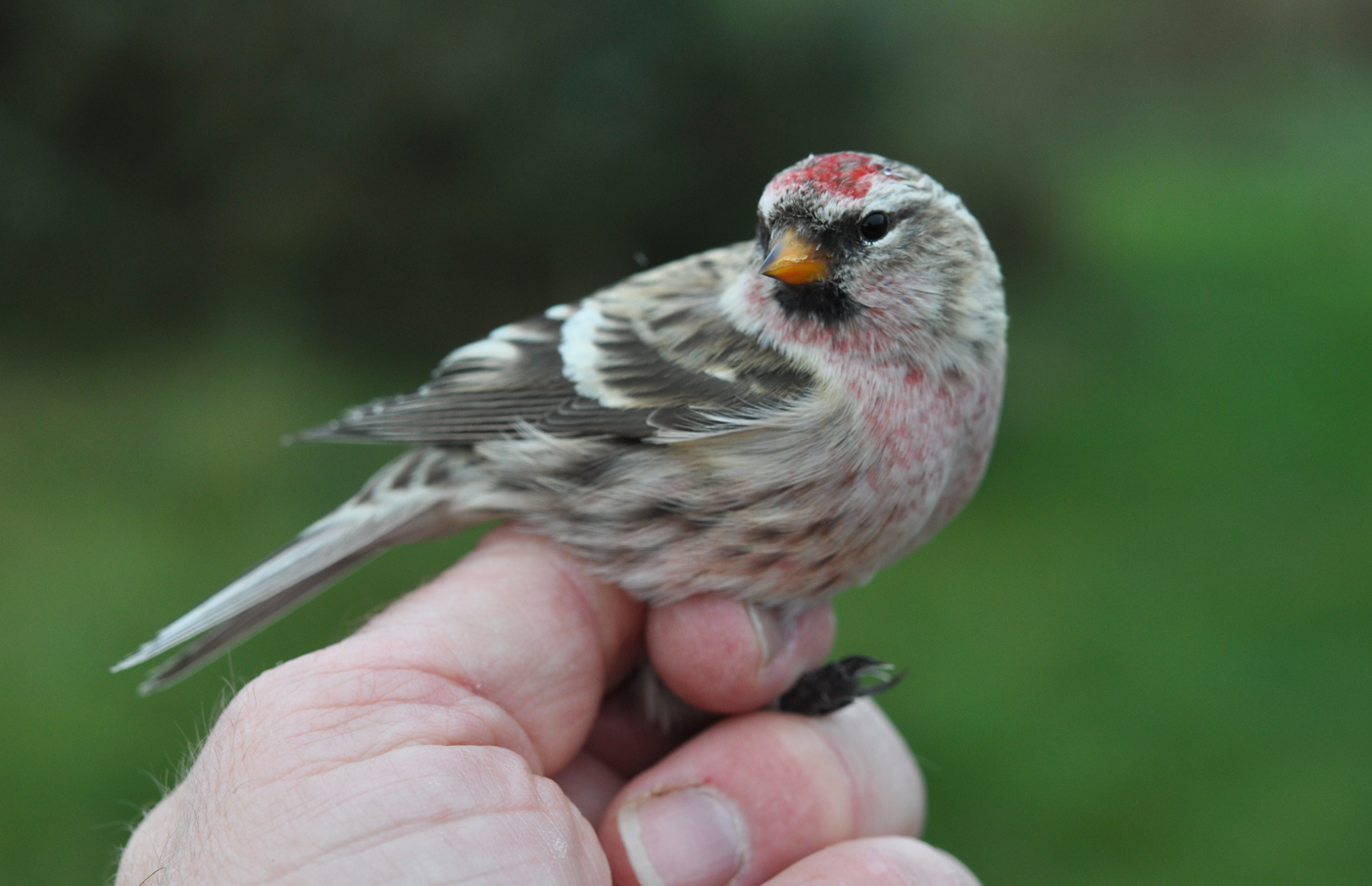 Mealy Redpoll, adult male. Revtangen BO October 2019. Gråsisik, 2K+ hann.

Ringed, October 29th: Winter Wren 2, Fieldfare 22, Redwing 9, Commion Blackbird 4, SIBERIAN CHIFFCHAFF 1, Great Tit 1, Blue Tit 3, Long-tailed Tit 8 (first this season), Common Starling 2, Tree Sparrow 6, House Sparrow 1, Common Magpie 1, Brambling 51, Greenfinch 1, Mealy Redpoll 3, Lesser Redpoll 4, Eurasian Siskin 1, European Goldfinch 8. Total = 128.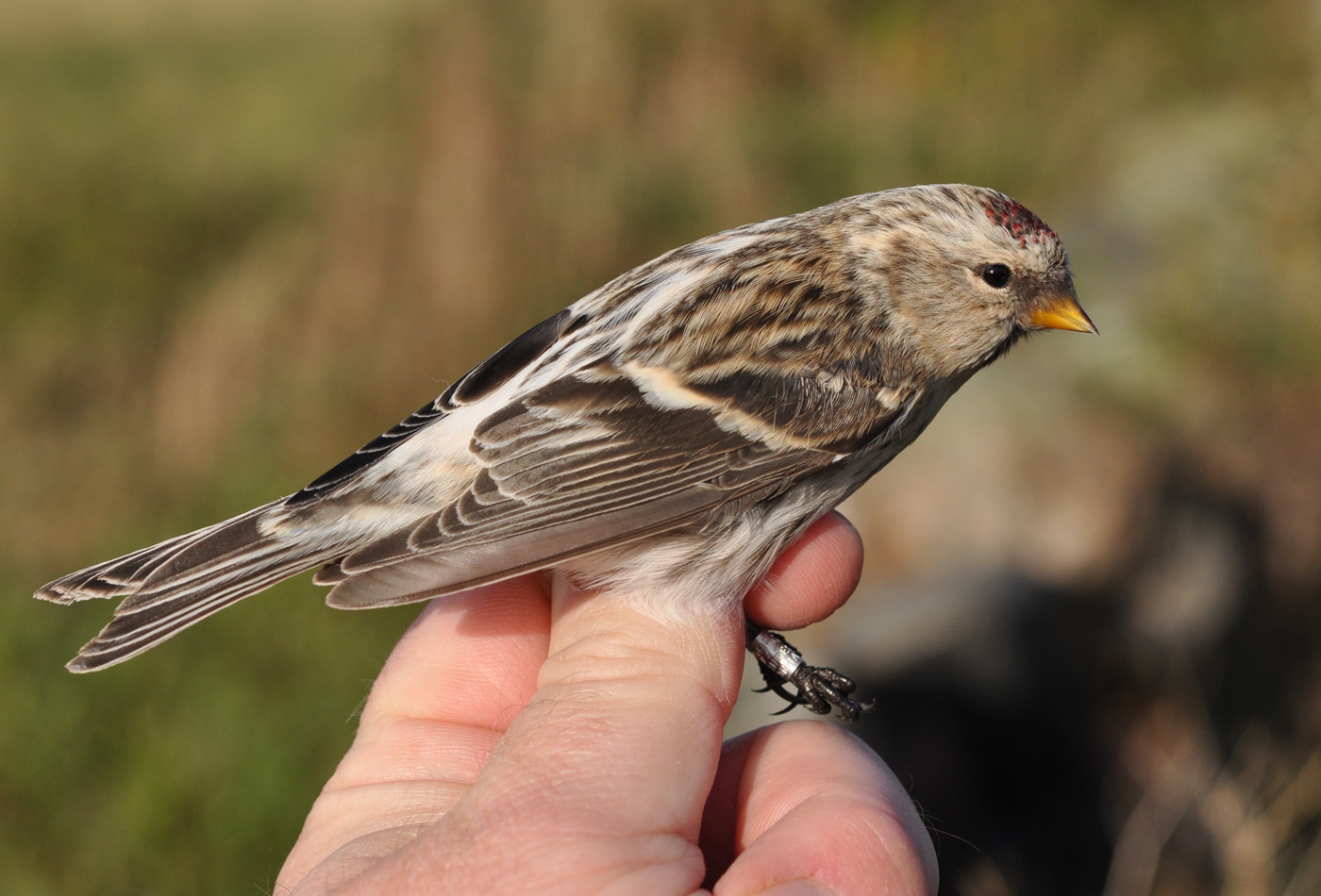 Coue's Arctic Redpoll, 1 cy. Polarsisik, 1K.

Ringed, October 30th: European Robin 1, Redwing 6, Song Thrush 1, Common Blackbird 14, Blackcap 1, Common Chiffchaff 1, SIBERIAN CHIFFCHAFF 1, Goldcrest 1, Great Tit 1, Blue Tit 6, House Sparrow 2, Brambling 3, Greenfinch 1, Lesser Redpoll 45, Mealy Redpoll 343, COUE'S ARCTIC REDPOLL 1 (first this season), European Goldfinch 2, Yellowhammer 9. Total = 439. Also two controls of bird not from Revtangen BO, a European Robin with a Norwegian ring and an adult female Mealy Redpoll with a Helgoland-ring.

Staff: Haavard Husebö and Alf Tore Mjös. 2 visitors.